As we celebrate entering 2020 and gear up for a new decade, we take a moment to reflect on some significant moments of 2019 – a year that once again, and against many odds, saw boundless determination and inspirational achievements by black women globally. But also worryingly the year saw continued denigration and suffering of women on many other fronts. Here, in no particular order, are some of the key moments that we believe impacted many of us in some way or other.
The benefits of gender equality, and why inequality is plain stupid
According to new research from  McKinsey Global Gender Report if Africa steps up its efforts now, and closed gender gaps, it can secure a substantial growth dividend, and boost African economies by the equivalent of 10 percent of their collective GDP by 2025. The report includes a gender parity score for each country composed of 15 indicators across two dimensions, gender inequality at work and gender inequality in society. It states that overall progress on gender equality has stalled in Africa, with South Africa scoring the highest gender parity score while Niger performs the worst. The report finds that Africa could add $316 billion to its GDP by 2025 if every country improved its score to match the best performing African country on each indicator. What is further sobering and worrisome is the fact that at the current rate, this generation will not see gender parity in its lifetime. But with the World Economic Forum  Global Gender Gap Report 2020 indicating that gender parity will not be attained for 99.5 years, we are flabbergasted!  What will it take to break the status quo – like soonest?
The African Women Leadership Fund
This deserves applause across board! In June UN Economic Commission for Africa (ECA), in partnership with UN-Women, the Office of the Special Envoy on Women, Peace and Security of the African Union Commission, and the African Women Leadership Network, launched the African Women Leadership Fund (AWLF) – an online platform established under the leadership of Deputy Secretary-General of the United Nations, Amina J Mohammed, and the Chairperson of the African Union, Moussa Faki Mahamat. The fund addresses the UN Sustainable Development Goal (SDG) 5: Gender Equality and 8: Decent Work and Economic Growth. Great stuff!
The woe of GBV and Femicide
However, 2019 also went down as one of the most difficult year for women in South Africa in particular – a country that recorded some of the highest and most gruesome cases of violence against women and femicide in 2019. With reports indicating that a woman is murdered every 3 hours in ( and in many cases after being brutally sexually assaulted) in September, the government declared gender-based violence a national crisis."We have absolutely no reason to keep smiling because South African women are dying every day and mostly people are doing nothing about it. It is not up to us, it's up to perpetrators to start doing right." The newly crowned Miss Universe Zozi Tunzi comments on the issue.
Women's rights – 1 Child Marriage – 0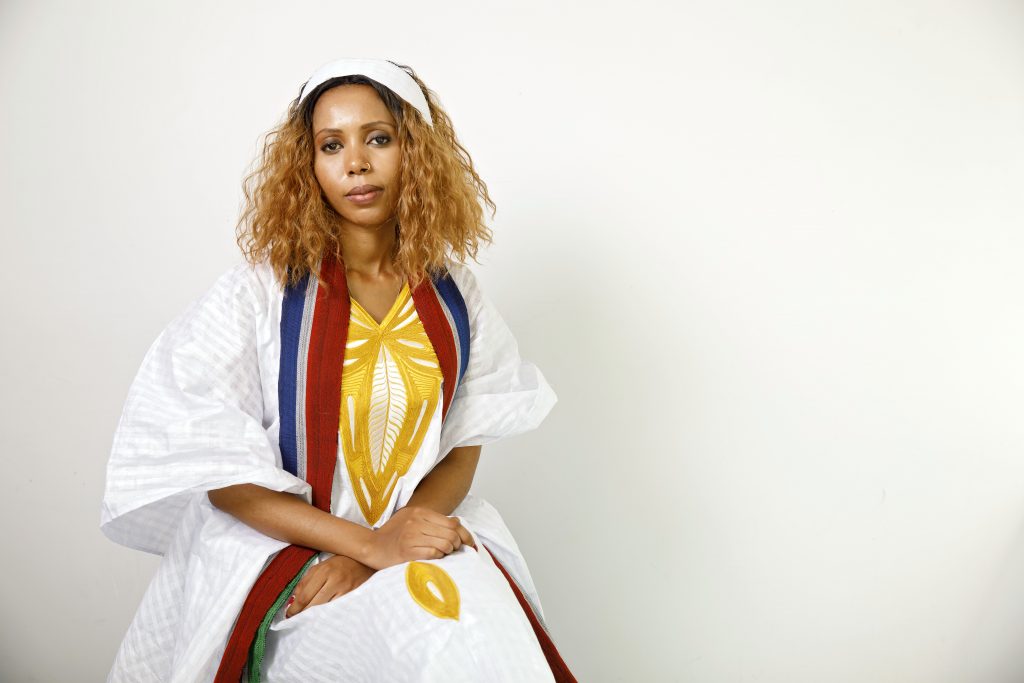 Jaha Dukureh (pictured above), UN Women Regional Goodwill Ambassador for Africa and a former child bride and FGM survivor, this year helped organise the first-ever, African Summit on Child Marriage, and Female Genital Mutilation. And the results of the gathering which took place in Senegal, in September 2019 are outstanding and unprecedented. Following the summit, the world's most prestigious Islamic learning centres issued a fatwa against the practice. Activists now hope the fatwa will filter through to imams in countries with high rates of child marriage. Jaha and co, we applaud you and keep at it!
The sad farewells
Sadly, 2019 we lost some of the most talented and inspirational black women of our time.
Mama Cax – the self-love and disability advocate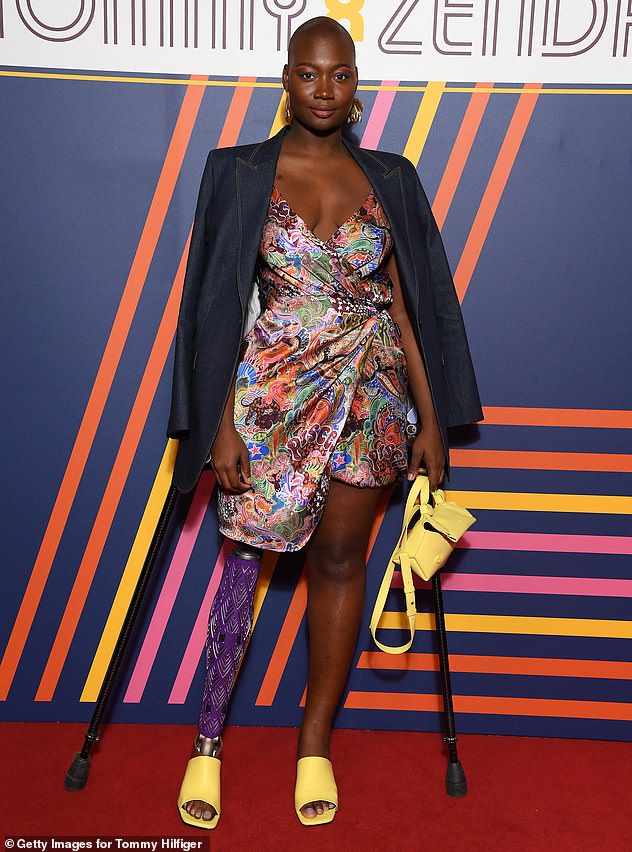 On 16 December, the world woke up to the shock news of the sudden passing of Cacsmy Brutus – popularly known as Mama Cax. The global outpouring of grief for much-loved inspirational disability advocate, motivational speaker and model, is palpable. She used her strong social media following to share apt messages on body positivity and self-love, championed disability rights and inclusion, including in modelling, an industry in which she ably partook, and was featured in magazine editorials including : TeenVogue, Cosmopolitan, Essence Magazine, Glamour. "Whether it's on the runway, in an Olay ad, or on Instagram, Mama Cax brings a breath of fresh air and an important message: that women with disabilities deserve to be represented equally…For Mama Cax, modeling is an act of self-love. In a world that privileges a narrow standard of beauty and attempts to erase those who don't fall within it, she opens up a perspective on what the industry could—and should—aspire to look like," Glamour magazine would write about her. In a statement her family stated: "To say that Cax was a fighter would be an understatement. As a cancer survivor, she had grown accustomed to taking on life's several challenges head on and successfully. It is with the same grit (fervour) that she fought her last days on earth."
Toni Morrison
Award-winning author Toni Morisson passed aged 88. Known for her critically acclaimed novels such as Beloved, The Bluest eye and Songs of Solomon. A legend fell but will never be forgotten.
Andrea Levy and Bisi Silva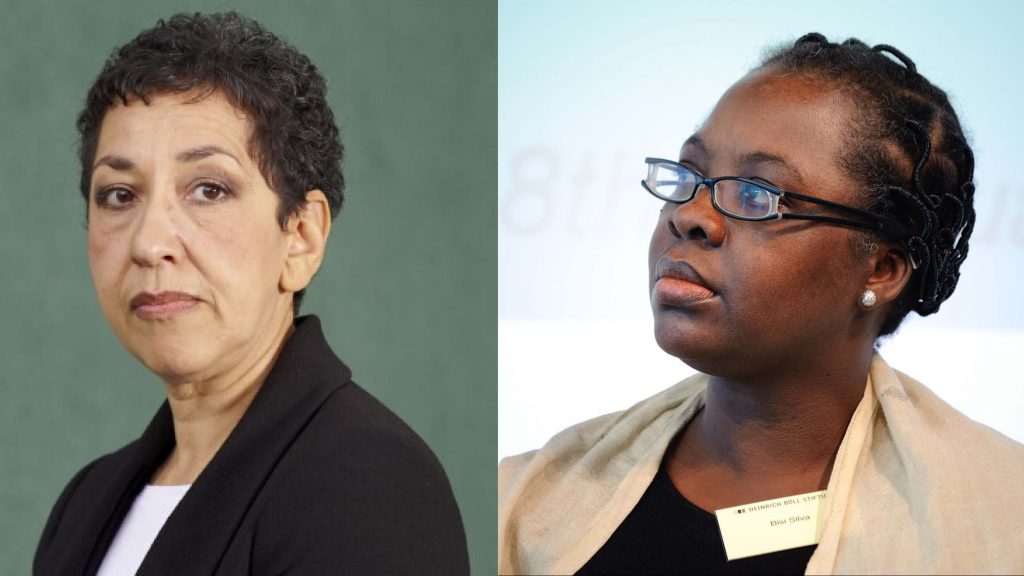 In February 2019, we lost two icons to cancer, the inimitable art curator Bisi Silva founder of The Centre for Contemporary Art, Lagos (CCA, Lagos), and author Andrea Levy who brought us tomes such as Small Island and The Long Song.
Keep Resting in Power sisters.
---
The audacious Ilhan Omar
In January, Democratic Representative Ilhan Omar used the Quran of her late grandfather, to be sworn in as the first and only Somali-born woman elected to the United States Congress. She has since remained a vocal and fearless proponent on a number of human rights issues in America and the world.
Side note: Ilhan's 16-year-old daughter – Isra Hirsi is also the one to watch. Check this out: Isra Hirsi: The Climate Activist
Black Beauty in its glory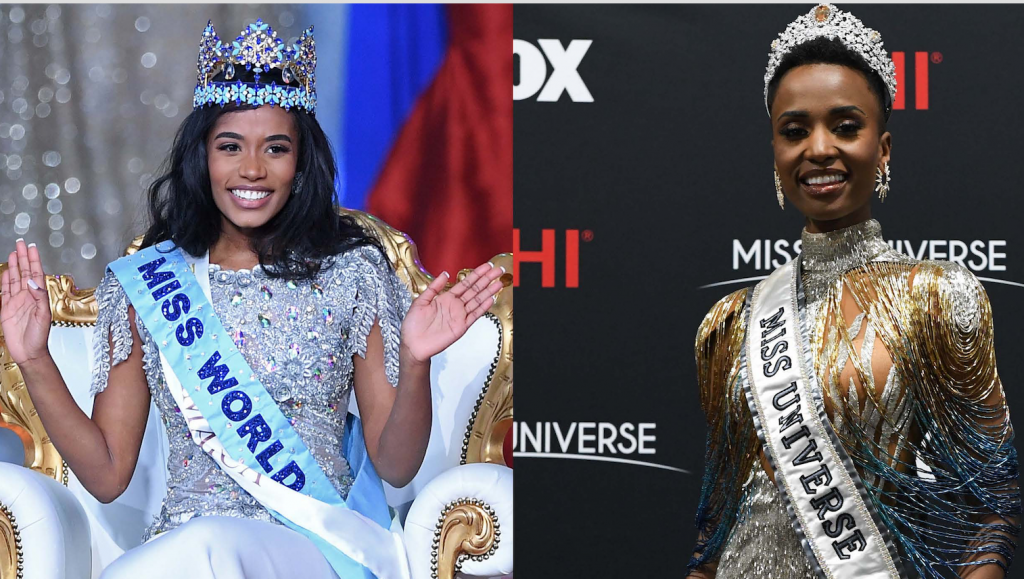 Our beauty is diverse. But the propagation of racialised European beauty standards on black women, is a detriment that has gone on for millennia, and by and large European ideals of beauty have become what many proponents of Afro beauty describe as an intergenerational culture of self-hate. Not that Black women need their beauty validated, but the crowning of natural African beauty Zozibini Tunzi as Miss Universe 2019, galvanised unprecedented sense of pride in natural Afro beauty among many black people – both men and women. But does Zozi's win symbolise a collective shift from what is clearly antiquated influences and beliefs of the superiority of euro-centric beauty? We hope so. And may we see more Zozi TWAs (TeenyWeenyAfros) and black pearl skin as the norm in 2020 and beyond. Zozi, we celebrate you as we also do by Miss Jamaica Toni-Ann who took the Miss world 2019 title. Reign on and soar!
The unstoppable, talented Ms Nyong'o
Since her Best Supporting Actress Oscar win 6 years ago, for her first feature film role in 12 Years a Slave, Lupita has hardly been out of the limelight, with relentless magazine covers and features and inspirational words. In 2019 she won the coveted New York Film Critics Circle Awards Best Lead Actress gong for her role in Us. The talented actress also released her debut children's novel, Sulwe. And in true Lupita style, this is not just a book for kids – it's an inspiration, about a young black girl who doesn't think she's beautiful because all she finds in books and on TV is the beauty of white or light-skinned people. The illustrated book shows how Sulwe, the heroine, overcomes that. Widely acclaimed, it is set to be translated into many languages.
Lizzo: Crusader of body-positive 'gospel'
"Surely, in the year of our lord 2019, you know who Lizzo is. I mean, even if you don't think you know, girl – you know," wrote Samantha Irby in the Time Magazine edition, which featured Lizzo on the cover as "entertainer of the Year 2019." Although she has been performing since 2011, last was, without doubt, her breakthrough year. She has been open about her body issue struggle in her early years, and how she has overcome them. Her song Juice – the lead single from her third studio album, released in January 2019 talks about self-love and the importance of body-positivity and was hit a self-esteem anthem of the year. And who can forget her powerful and telling performance at the 2019 MTV Music Awards? Keep being you Lizzo!
Model of the Year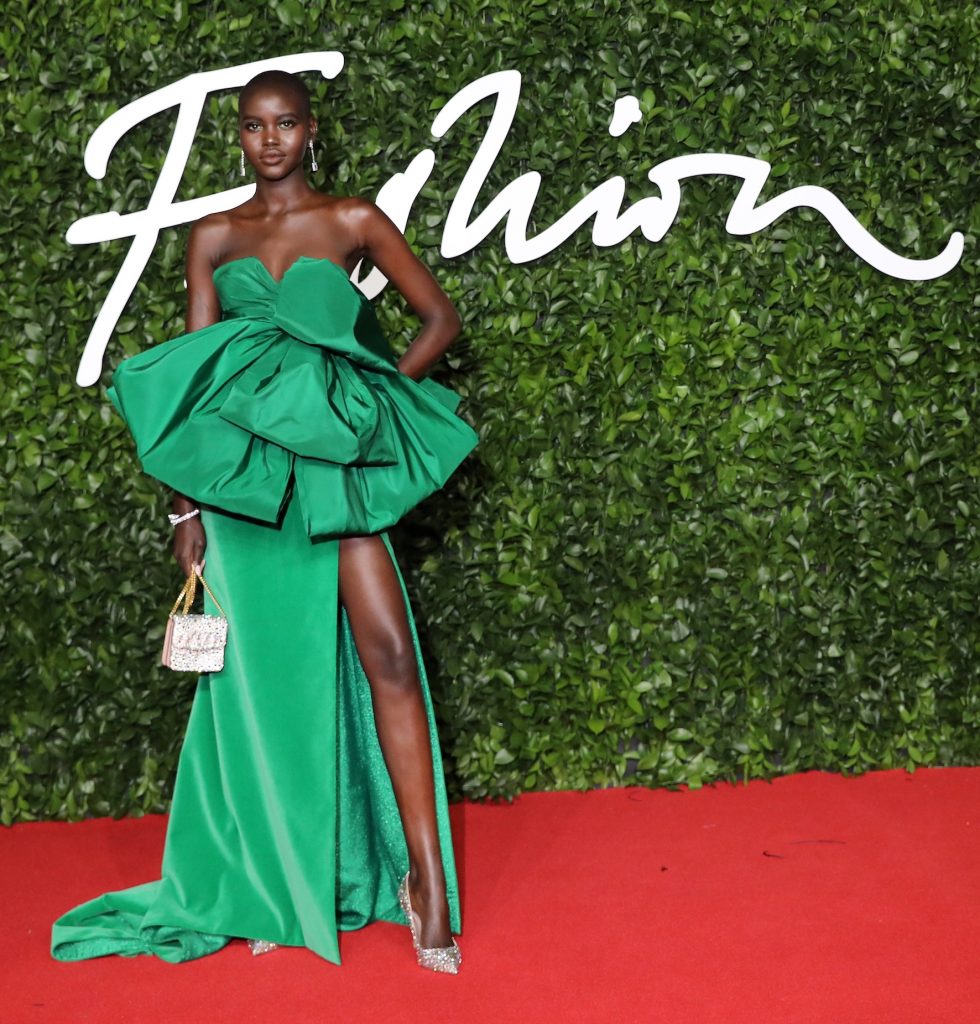 Adut Akech has become one of the world's most recognisable and in-demand fashion models. Her face now appears on almost every other high-end fashion billboard, and she has featured in numerous editorial campaigns, both in magazines and on TV across the globe. Such is her clout that in the month of September alone this year, she graced four different Vogue magazine covers (Japan, British, Germany and Italy), among numerous others. Now 19, Akech has continued to be the muse for such powerhouse fashion houses as Valentino and Chanel. She has become a staple at opening catwalk shows, including for Alexander McQueen, Prada, Versace, Givenchy, Lanvin and many more. The South Sudanese model clocked the year 2019 winning the t Model of the Year title at the coveted Fashion Awards in London.
Rihanna Rising
In May, with her debut Fenty luxury clothing line, Rihanna was announced as the first black woman to lead a label at LVMH, the world's largest luxury fashion conglomerate. In a statement, the group said: "LVMH has partnered with Robyn Rihanna Fenty to create a new luxury Maison that will be based in Paris. The new Maison, named Fenty, is centered on Rihanna, developed by her, and takes shape with her vision in terms of ready to wear, shoes and accessories, including commerciality and communication of the brand." To which RiRi herself responded: "Designing a line like this with LVMH is an incredibly special moment for us. "
The inimitable Ms Adichie
The award-winning author and feminist is like a gift that keeps on giving. Although the prolific author did not write new work this past year, the world is fixated with her previous volumes and continued advocacy championing women's rights globally. In 2019, the United Nations Foundation honoured her with a Global Leadership Award in November "for her work using literature and storytelling to connect with people across generations and cultures on issues of gender and racial equality."
Women on "Top"
In July, Naspers, Africa's biggest digital media company, appointed Phuti Mahanyele-Dabengwa as its CEO in South Africa. She is the company's first woman, and first black person to hold the post and only one of the handful women leaders in South Africa's private sector. In the same year, Lillian Banard was appointed the MD of Microsoft South Africa.
But for the first time in the country's history, women made up half of the South African government cabinet in 2019. The country is now one of the 10 countries globally to achieve gender parity in its leadership and joins Ethiopia and Rwanda from Africa, with the latter being a world leader on the gender equality index. Recommended read: click here
These Oscars…
We celebrated both Ruth E. Carter (pictured) and Hannah Beachler, Oscar winners for costume design and production design respectively. For over 30 years, Carter has been bringing heroes of black history to life on the screen with her costumes – cue in Amistad, Malcolm X and Selma to mention a few. They are both the first black women to win an Oscar in those categories.
'Arts off' to Wangechi Mutu
2019 also saw Afrofuturistic Kenyan artist Wangechi Mutu became the African to display works in the facade of New York's Metropolitan Museum of Art, installing four life-size female bronze sculptures, which some media reported as meant to challenge the Museum's "own history of Eurocentrism and patriarchy." Wetu's installation occupied spots that had lain empty since 1902.
Cynthia Erivo played Harriet Tubman
We celebrated Nigerian indigene and British citizen Cynthia Erivo for her lead role in the biopic – Harriet. Her portrayal of the anti-slavery and abolitionist legend, is not only receiving a lot of Oscar buzz, on 2nd January she was named the 2020 recipient of the Palm Springs International Film Festival (PSIFF) Breakthrough Performance Award for Harriet. Erivo, who is also a Tony Award winner for her Broadway performance as Celie in the hit musical The Colour Purple, is set to play Aretha Franklin for the National Geographic's upcoming season of "Genius," which pays tribute to the late legendary Queen of Soul. We salute you, Cynthia.
Cocomania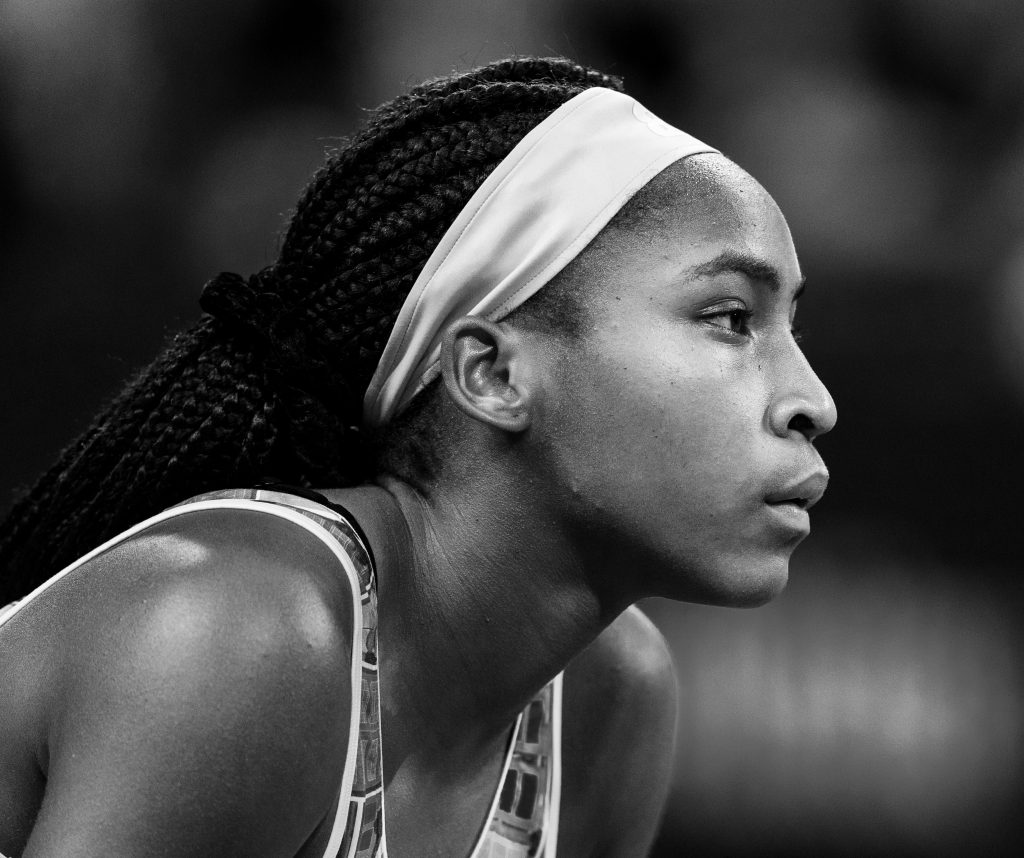 2019 was the year tennis prodigy and phenomenon, 15-year-old Cori Coco Gauff catapulted into our worlds and hypnotised us with her talent. She become the youngest player to qualify for Wimbledon in the tournament's history and went on to beat five-time champion, Venus Williams, in the first round of Wimbledon 2019. A star was truly born in 2019.
All hail Miss Simone
The super talented Simone Biles won her 18th gold medal at the world championships 2019 in Stuttgart, Germany. At only 22-years old, she became the most decorated artistic gymnast of all time – male or female. She now has 24 medals to her name.
This record break yearns for more
2019 saw Kenya's Brigid Kosgei break the women's record in the Chicago Marathon with 2:14:04. It was a stunning year for the 25-year-old athlete and mother of twins, who also became the youngest woman to win the London Marathon and she also she set a course record of 1:04:28 in winning the Great North Run. But Kosgei does not intend to stop there. Watch this space.
First black woman to beat Mt Everest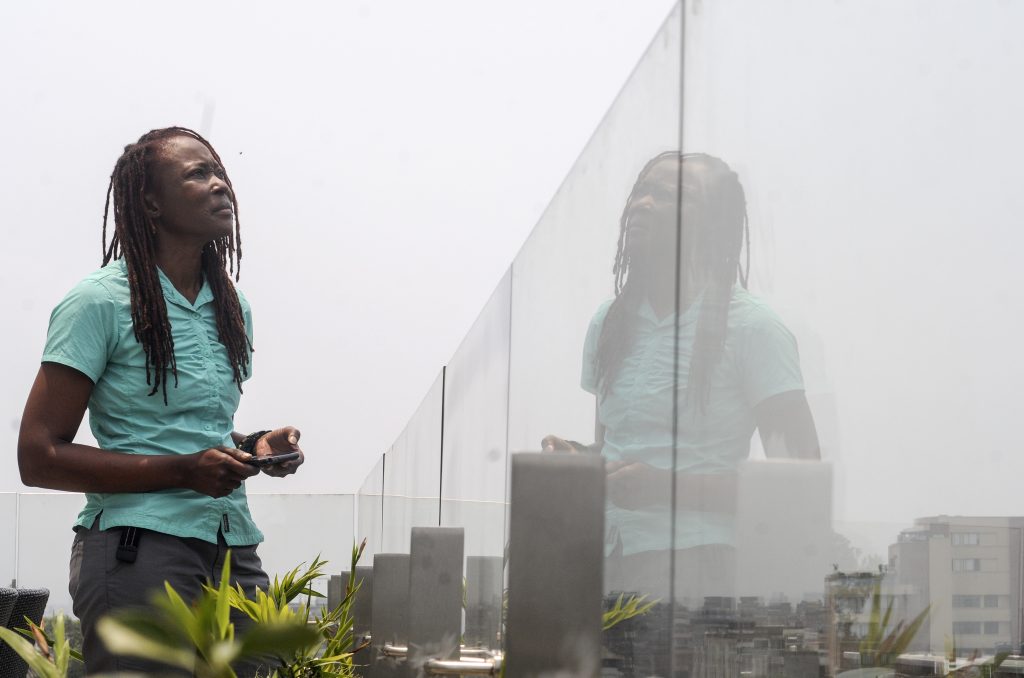 Zambian-born South African Saray Khumalo became the first black African woman to conquer the summit of Mount Everest.
The Rising Sho Madjozi
The 27-year old from Limpopo, truly cemented her self-crafted genre of rap – in which she blends her local tongue Xitsonga, English and at times Swahili, into catchy tunes. But who knew, when she started singing on Instagram three years ago, that in 2019 she would not only win the fan-voted category, the Best New International Act, at the BET awards, but also take America (and the world at large), by storm with her global hit 'John Cena', referencing the WWE wrestling legend. More of the same please!
Bey, Lion King and Africa
Beyonce's Lion King Movie soundtrack was one of the most talked about album of the year. She featured a plethora of Nigerian hitmakers including Tiwa Savage, Wizkid, Yemi Alade and Burna Boy.
The Courageous Nima
CNN's Senior International Correspondent Nima Elbagir was the recipient of the 2019 Daniel Pearl Award for Courage and Integrity in Journalism. "Giving this award to Nima Elbagir is a clear message to those who aid or perpetrate abuses against women and children that they will be exposed," their statement declared. Additionally, Nima's investigative report on slavery in Libya that won her the 2019 Alfred I. duPont-Columbia University Award in the investigative journalism category.
June Sarpong Diversity champ
Ghanaian/British TV presenter June Sarpong has been a staunch campaigner for diversity in the UK's media for some years. "The media is self-selecting – with the result that newsrooms are not reflective…Editors and gatekeepers need to realise that there's a slew of talent out there that could bring a whole new market," she once argued in an interview with a BBC reporter. June went one step further releasing in July 2018, Diversify – Six Degrees of Integration, a book in which she discusses the negative impact of stereotypes on social interactions. Working with the University of Oxford, the book also introduces for the first time in literature, an 'ISM Calculator' encouraging readers to calculate the level of their discriminatory views and beliefs. In October 2019 she was appointed the new Director of Creative Diversity at the BBC, where she "will lead a renewed drive to further transform and modernise the BBC and its culture…[and] work to increase representation and ensure that our content reflects the public we serve," the BBC said. We celebrate your tenacity, Ms Sarpong.
Mati Diop: Yes she 'Cannes'
In May 2019, another Senegalese Mati Diop, made Africa proud by winning the coveted Cannes Grand Prix for her film Atlantics (Atlantique). She became the first black woman director to win an award in the Festival's 72-year history. At the Toronto International Film Festival, Diop was the recipient of the inaugural Mary Pickford Award for emerging female talent. Back home, Atlantics was selected as Senegal's entry for the international feature film category at the upcoming Academy Awards. The film has also has since premiered on Netflix, to much acclaim.
Ava the steadfast trailblazer
Her Emmy award-winning Netflix tv show – When They See Us, was one of the most-watched series in 2019. But as Glamour magazine – who honoured her as one the "women of the Year 2019" put it: "Ava Duvernay …isn't just breaking records: She's here to fix Hollywood." We took to The Grio who ably capture all that we would love to say about this trailblazing icon, and we agree. Read here
There is only one Missy Elliot
**Editor's note: The list is not exhaustive and we welcome reader suggestions.