"Patriarchy = Climate Emergency",  "Feminine Beauty Is a Ready-Made", "Consent"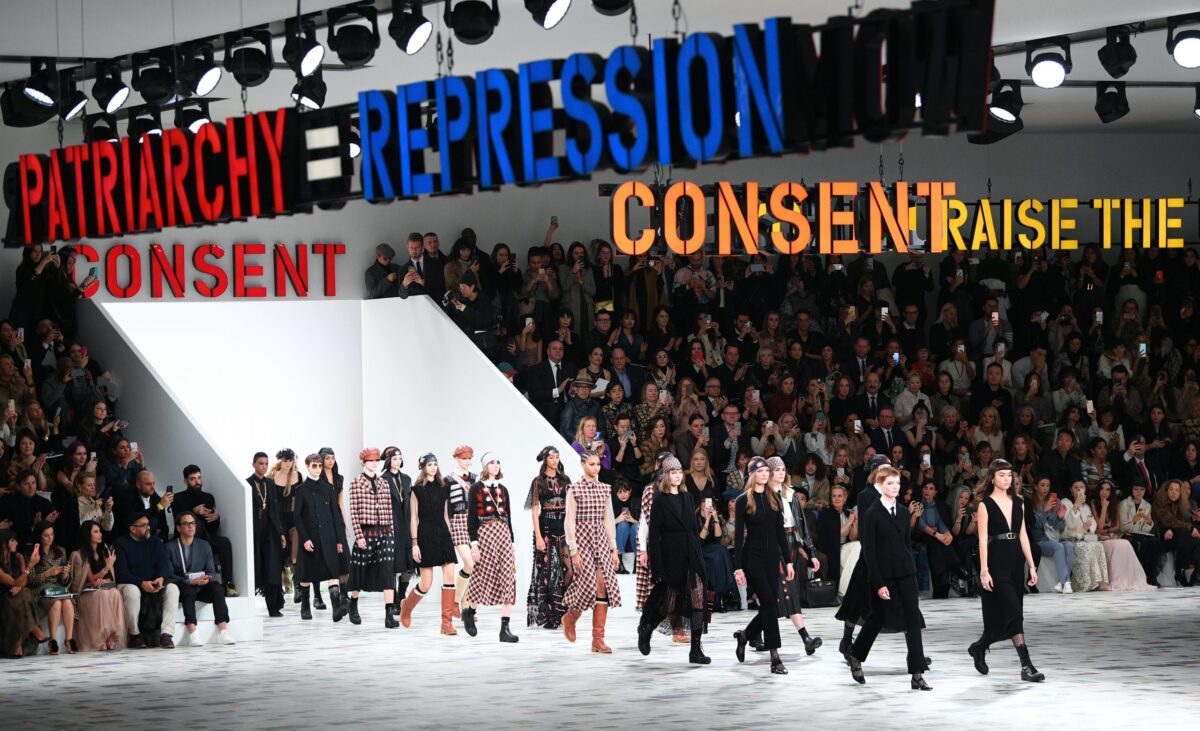 With the great news of the conviction for rape, of the predatory Harvey Weinstein still reverberating, Dior creative Director Maria Grazia Chiuri – an unapologetic women's rights activist – sent a timely reminder during the fashion house's show at the Paris Fashion Week. The message was loud and clear #TimeIsUp for all forms of violence , patriarchy and mistreatment of women.
In a packed venue within the grounds of the famed Jardin des Tuileries, the Dior show not only brought home its famed fashion excellence, but politically-loaded messages that symbolize the current narrative on the status of women.
The set featured work created by Claire Fontaine, a Paris-based no-nonsense group of feminist conceptual artists, who emblazoned the runway venue with telling words such as: Consent; Patriarchy = Climate Emergency; Feminine Beauty Is a Ready-Made.
According to AFP, for this A/W2020 collection, Chiuri raided her teenage diaries diving back into the 1970s when the women's liberation movement was shaking the world and fashion with it.
(all photos – unless otherwise stated – ( by various AFP)