The official trailer for Aretha Franklin's biopic RESPECT, has been released with Oscar-winner and the vocal powerhouse that is Jennifer Hudson, playing the legendary singer and cultural icon – who died of pancreatic cancer on 16 August 2018.
RESPECT is the remarkable true story of Aretha Franklin's journey to find her voice. It follows the rise of her phenomenal career, from a child singing in her father's church's choir to her international superstardom – a crown she held until her passing.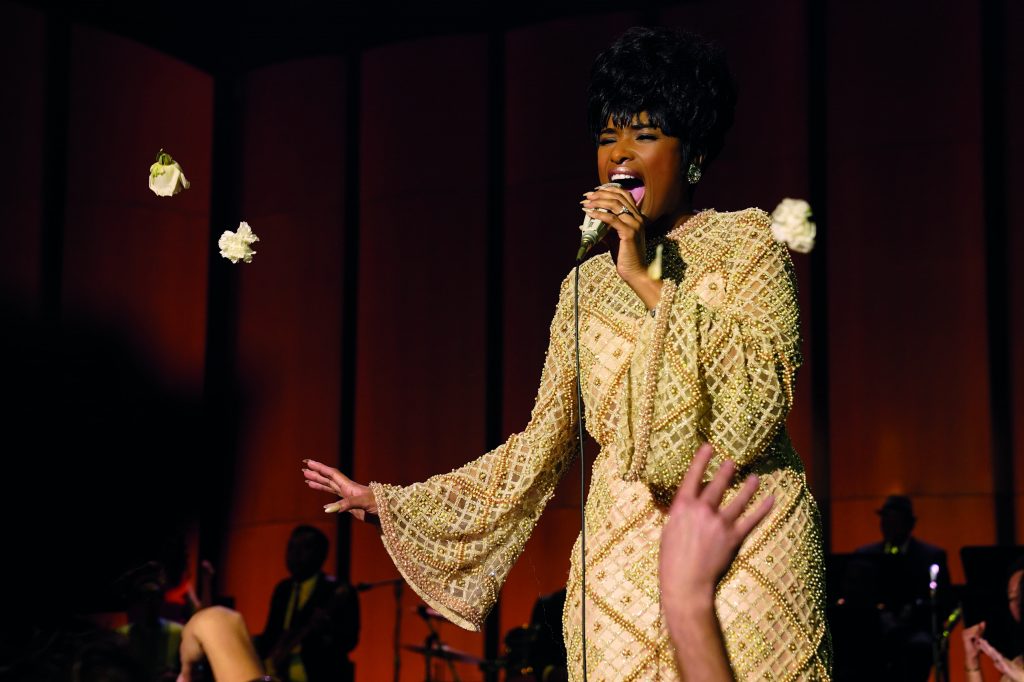 A professional singer and accomplished pianist by her late teens, a superstar by her mid-20s, Franklin had long ago settled any arguments over who was the greatest popular vocalist of her time. Her gifts, natural and acquired, were a multi-octave mezzo-soprano, gospel passion and training worthy of a preacher's daughter, taste sophisticated and eccentric, and the courage to channel private pain into liberating song, the Associated Press reported following her death.
She recorded hundreds of tracks and had dozens of hits over the span of a half century, including 20 that reached No. 1 on the R&B charts. But her reputation was defined by an extraordinary run of top 10 smashes in the late 1960s, from the morning-after bliss of "(You Make Me Feel Like) A Natural Woman," to the wised-up "Chain of Fools" to her unstoppable call for "Respect."
RESPECT, also stars Forest Whitaker, Marlon Wayans, Audra Mcdonald, Marc Maron, Tituss Burgess, Saycon Sengbloh, Hailey Kilgore, Tate Donovan, Heather Headley, Skye Dakota Turner, and Mary J. Blige
The film was directed by Liesl Tommy, written by Tracey Scott Wilson and produced by Scott Bernstein and Harvey Mason Jr.
The official trailer from Universal Pictures was debuted at the BET 2020 Awards on Sunday.
Due to the COVID-19 global pandemic, RESPECT, which was originally scheduled for release on 14 August will now have a limited release on Christmas Day this year, before global release on 15 Jan 2021.