That's why NAW is changing its narrative
April marks our 7th anniversary since we launched the New African Woman magazine in 2009. I hope you have thoroughly enjoyed the journey with us. Our ardent fans and followers (many of whom have written in or commented on our social media platforms over the years) have noted that we have gradually deviated from the factors that inspired the launch of what is currently the only pan-African women's magazine.
Many of you have remarked and decried that we have increasingly inclined our coverage to more beauty and fashion reporting, at the expense of the more insightful content that was promised in my very first Editor's note in April 2009. This was also a repeated refrain at the New African Woman Forum and Awards, which we launched on 10-11 March, whose foundations are also deeply rooted in the ethos on which the New African Woman magazine was built.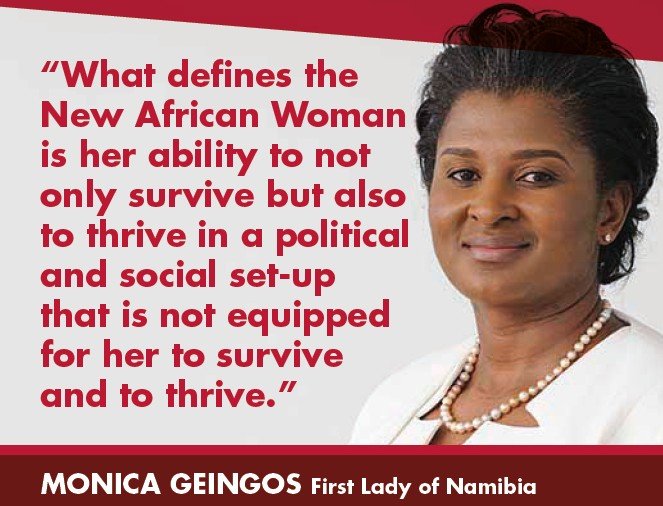 I am therefore rather compelled to remind our readers what we said the New African Woman magazine would be all about. Let me take you back to what I wrote back in 2009 when we launched the print edition of this your favourite African (read Black) women's magazine and why the NAW is now compelled to  change its narrative, go back to where it started and to what it promised:
"I joyfully invite you to join us in celebrating the birth of magazine of substance that will cater for every African woman of substance… as we do so, let me remind our readers why we decided that African women worldwide (more so in Africa) needed our kind of publication. We passionately believe that even though the publishing world is swamped with all sorts of magazines targeting women, the African woman still finds it difficult to find a magazine that seriously tackles issues to her specific needs across all spectrums. Where available most magazines either target or aspire to the Caucasian, African-American or Caribbean markets, and give little or no coverage at all to issues (more so real issues beyond hair and fashion) that affect the majority of the African women on the continent and its Diaspora.
Our mission at the New African Woman is therefore to enthusiastically, boldly and positively fill this void with new drive and dynamism. We will prove that the African woman's story is not just about exotic beauty, backbreaking housewifery, single parenthood, nor just suffering and despair, but it is a story of inspirational hope, courage, success and motivation; resilience and zeal.
We shall therefore endeavour to sensitively bring you all-encompassing, real, in-depth and serious issues that relate to both the contemporary and traditional African woman worldwide. It is our aim to avoid blanket reportage of women's issues, which, in many of today's publications, imply all women have similar problems needing similar solutions.
New African Woman magazine will be a one-glove-fits all publication. We will comprehensively report on and cater for all your different needs and issues and our coverage shall prove why women are an indispensable element in Africa's economic and political development.
The New African Woman's pages will also celebrate the African woman's prestigious role in the continent's history; we shall remind our readers why our history should instil pride in our black heritage. We will make sure that African and Black youth will also gain from our coverage. It is an undeniable fact that young people look up to their mothers as role models and mentors.
But I am well aware Black women are also very fashion conscious (both in the contemporary and traditional sense). Therefore, the NAW its readers a deserved share of Fashion, beauty, lifestyle content, as well as health, which will all also be which shall also be among the major cornerstones of this magazine. But bearing in mind the overabundance of such topics already burdening many women's publications out there, our coverage will have a different and unique, practical twist.We promise that, unlike other publications, our reporting on fashion, beauty, lifestyle and health will inspire rather than impose; expertly advise rather than dictate; and will tastefully portray the abundant and diverse beauty and talent of the African woman, rather than cheapen it!
Our main premise will be to give you healthy doses of coverage on serious, real, African women's issues. We don't want you to just browse the editorial fashion spreads. We want you to turn our pages because they give you a satisfying, inspirational and compelling read too!"
As we say Happy Birthday to us, our up coming issue 36, revisits all the above and will be a precursor of the shape of things to come. We are changing the narrative and the way we have hitherto been covering issues affecting the new African woman.I really do hope you will like, even better than before, what you will see here and in our print editions in the coming months.
Your views and comments, even dreams are valid – to quote embodiment of a New African Woman – Lupita Nyon'go. Do Write in.