At gala dinner held at the Andaz hotel in the heart of the British capital , London,  on 10 March 2016 – the New African Woman Awards recognised and celebrated some of Africa's phenomenal women who through their work, are not only breaking barriers that hold back women's progress, but are inspiring the next generation and showcasing where Africa can be if gender inequality was not an issue.
And the Awardees were…
Dr Nkosazana Dlamini-Zuma (Politics & Public Office)
Geraldine Fraser Moleketi (New African Woman of the Year)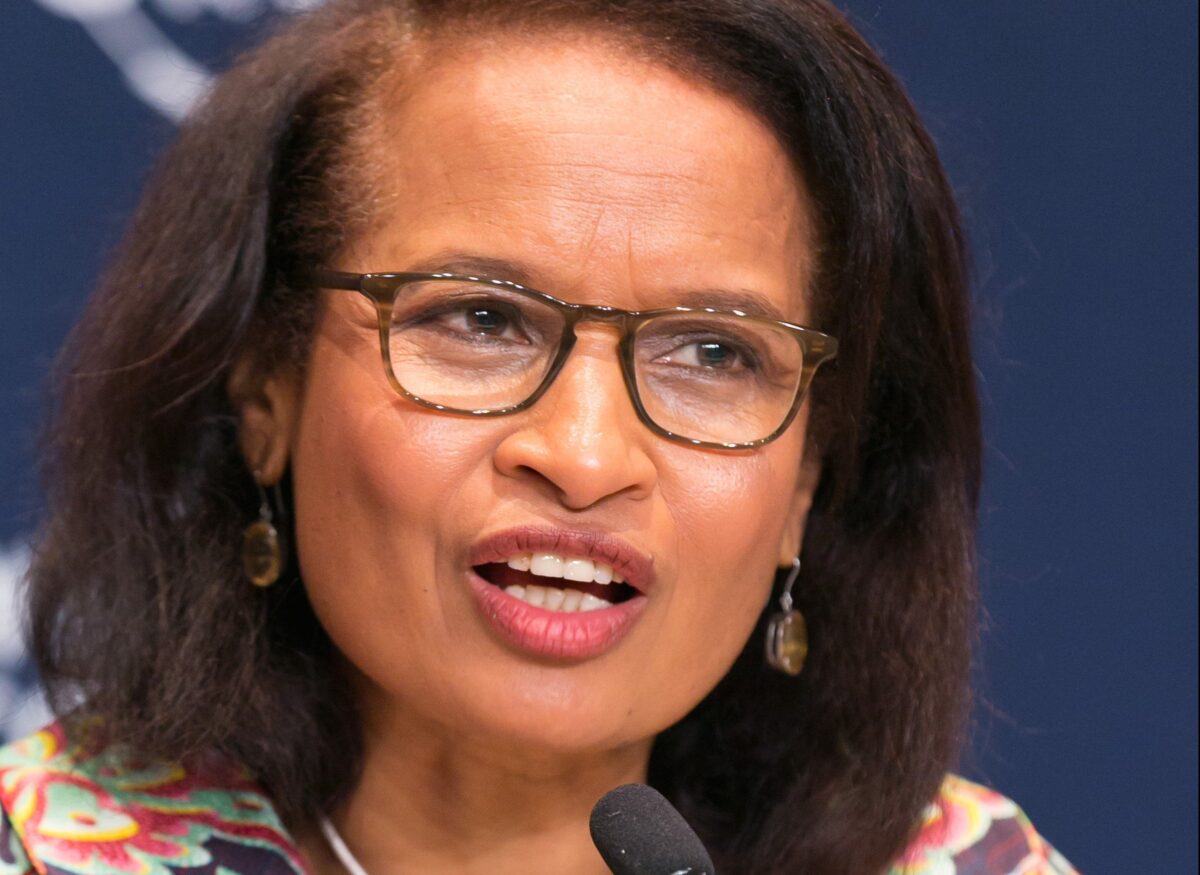 Geraldine Fraser-Moleketi is the Vice President and Special Envoy on Gender at the African Development Bank who has contributed extensively to gender equality and woman empowerment in banks and several other institutions. She has demonstrated exemplary work in her field, having served as the former director of the United Nations Development Programme UNDP and as a board member of the United Nations Institute for Training and Research, appointed by the Secretary General of the UN.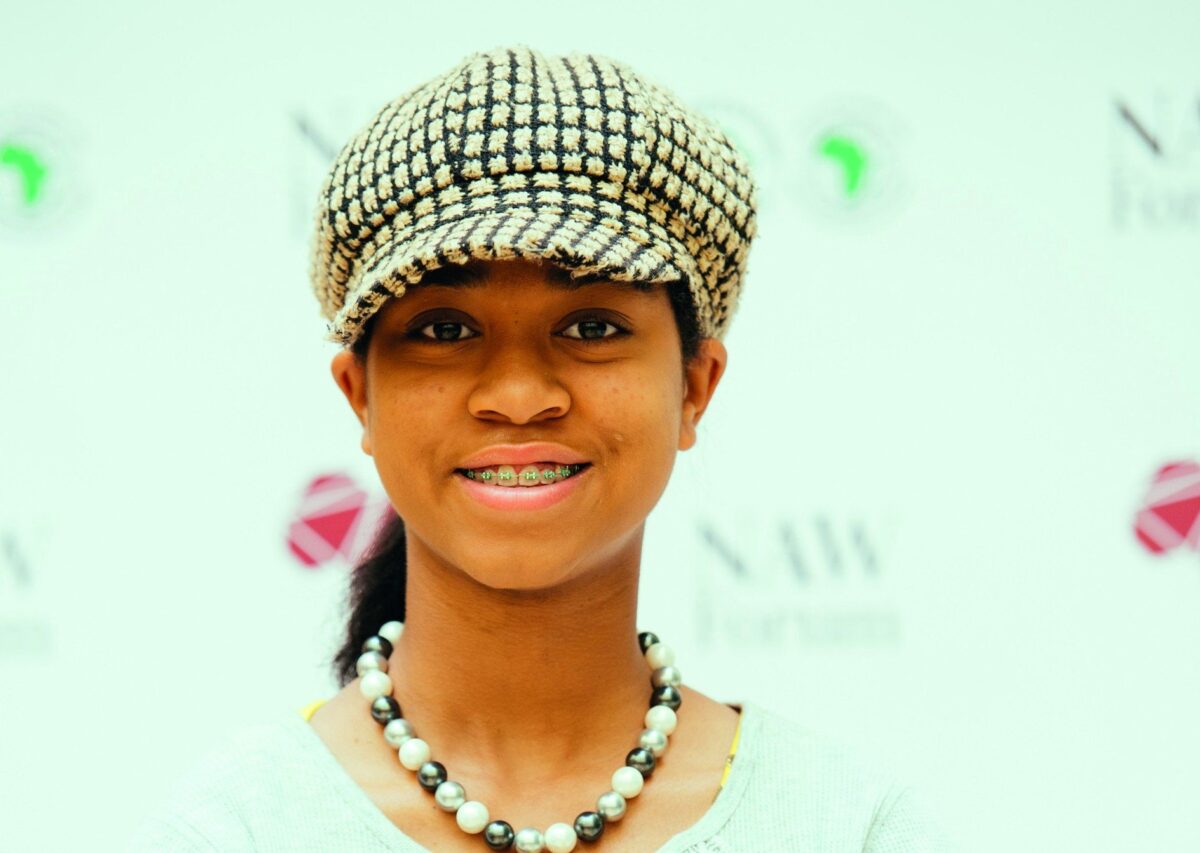 The fearless teenager education activist and filmmaker, is globally known for her passion, the no buts-no ifs attitude and zeal in advocating for the education of girls in Africa. Her Dream Up, Speak Up, Stand Up, campaign which she launched at the age of 9 is a vision dedicated to realising that every child in Africa gets a chance to be in school and thrive. "  As a girl, I am concerned that not every girl has a right to get an education or a chance to accomplish her dreams like me. Not too cool. My vision is to see that this changes one day, and my mission is to use my Dream Up, Speak Up, Stand Up program and other new ideas to inspire girls to accomplish this mission," is Zuriel's mission statement.
Olajumoke Adenowo (Business)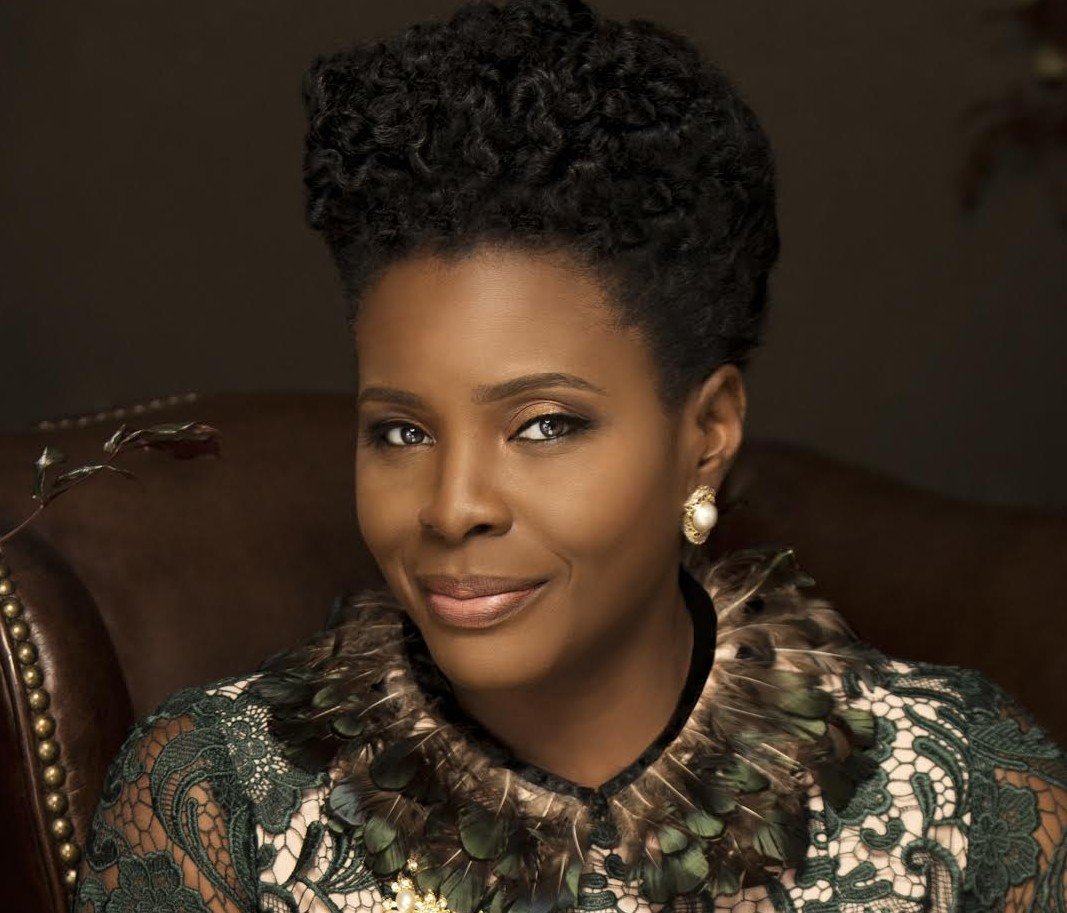 In what is still considered a male dominated environment, Olajumoke Adenewo is in a league of her own being at the helm of one of Nigeria's most awarded architectural firm in the last 20 years, AD Consulting. The firm has executed over 70 projects, which has influenced the landscape by starting design trends in Nigeria. As founder of Awesome Treasures Foundation,  Adenowo is passionate about empowering women in business and igniting the entrepreneurial spirit in them.
Wanjiru Kamau-Rutenberg (Education)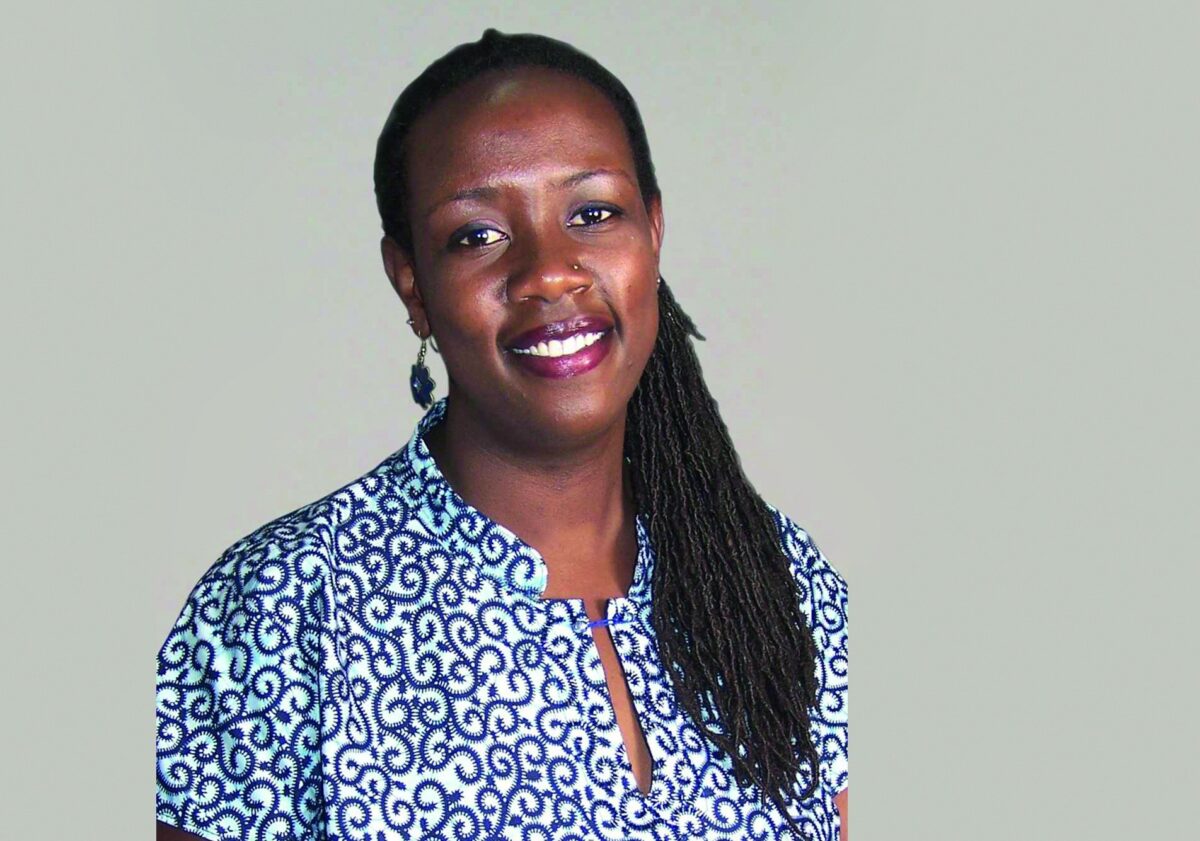 Dr Kamau-Rutenberg's drive to see young girls educated has seen this educational philanthropist build Akili Dada as a model of what educating girls and its benefits are. She founded Akili Dada in 2005 to address the underrepresentation of women in leadership positions in Africa. During her dissertation research on women's rights in Kenya, Kamau-Rutenberg realised the extent to which women's voices – particularly those from underprivileged backgrounds – were missing in the policy and decision-making processes affecting women's lives in Kenya and across the continent. As they say, the rest now is history. Through Akili Dada Dr Kamau-Rutenberg is changing the game, and bridging that gap.
Obiageli Ezekwesili (Civil Society & Activism)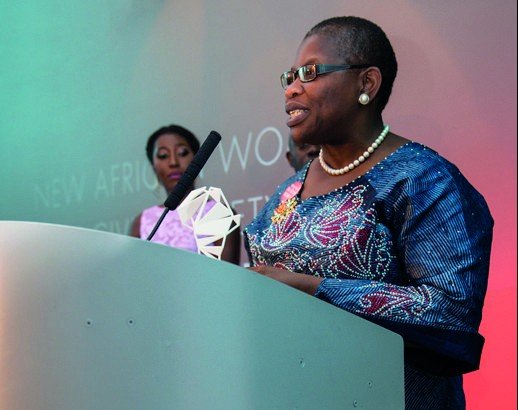 Her zeal and tenacity over the abduction of the Chibok girls has been unrelenting, Oby (as she is fondly known) has continued to be the face of the#BringBackOurGirls campaign and in 2015, she was in unwavering. Despite the girls still being missing, she remains resolutely steadfast in the belief they will one day come home, and making sure they are not forgotten. She also plays other roles in social activism and activist and tweets prolifically against social ills and injustices. But Oby is also woman of many skills and a very sought-after policy-thinker. As a senior economic advisor for Open Society, a group founded by billionaire George Soros, she advises nine reform-committed African heads of state including Paul Kagame of Rwanda and Ellen Johnson-Sirleaf of Liberia. She is also on the boards of Bharti Airtel, World Wildlife Fund (WWF), the School of Public Policy of Central European University, The Harold Hartog School of Government and Policy, New African magazine, The Centre for Global Leadership at Tufts University.
Amma Asante (The Arts)
Amma Asante is a BAFTA award- winning director and a bold force behind the camera in a largely whitewashed, let alone male-dominated filming producing industry. The Ghanaian/British producer, was the formidable woman behind the British production of the highly acclaimed Belle, which starred Gugu Mbatha-Raw – a movie which was steeped in a debate about Britain's slave history. Her next film, depicting the controversial inter-racial marriage between Botswana's first President Sir Seretse Khama and British clerk Ruth Williams will again dissect the complexity of race relations between the Britain and its former colonies.
 Arunma Oteh ( Finance & Banking)
Arunma Oteh, former director general of the Securities Exchange Commission of Nigeria, was recently named vice president and treasurer at the World Bank. There can be little doubt that Oteh will be using her new role to not only ensure that Africa is top on the agenda at the World Bank, but that the World Bank's objectives are more aligned to the continent's needs than has been the case in the past.
Almaz Ayana (Sport)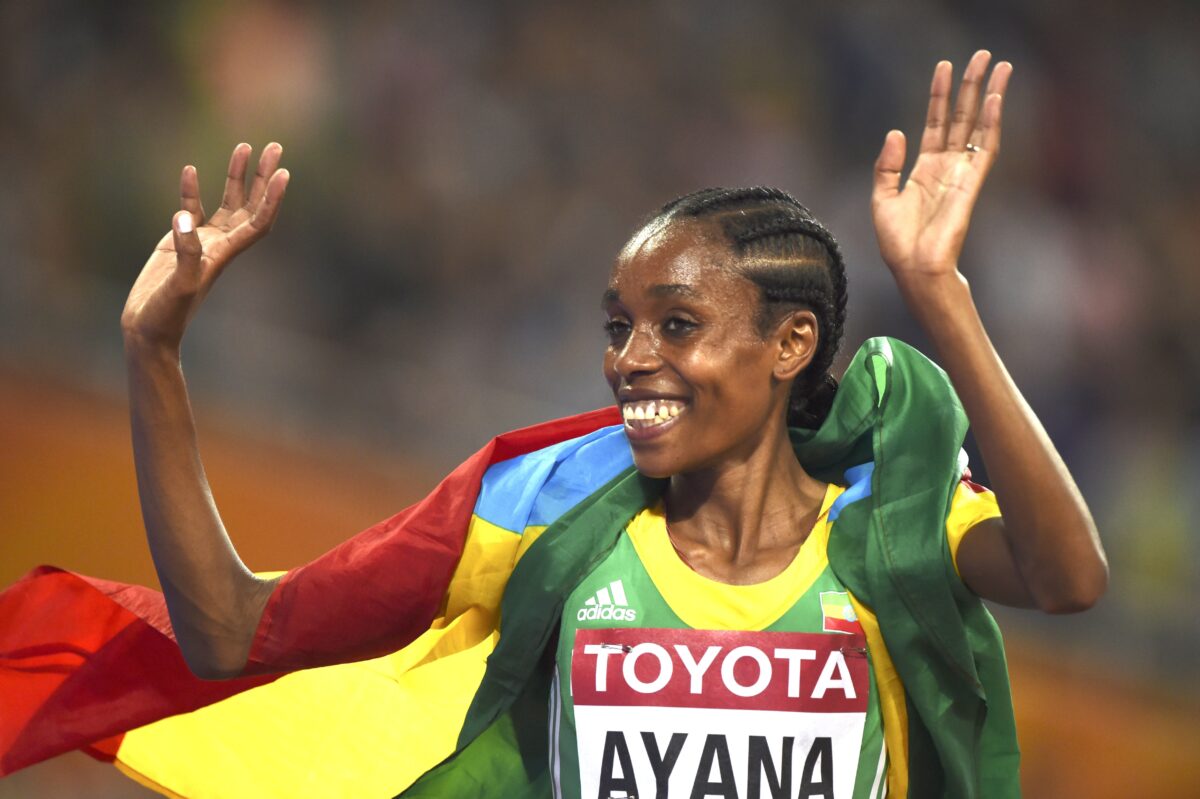 Ethiopia's distance runner Almaz Anaya has had sterling 2015. In August she won the women's 5000m final at the IAAF World Championship with a world-leading personal best of 14:14:32. She later followed that effort with a victory over 1500m champions Genzebe Dibaba ( dubbed he greatest female middle-distance runner of all time), in the much-publicised Diamond League 3000m race. Probably boosted by the fact she was on her home continent, Ayana accomplished an extraordinary feat; she ran all laps in 67-seconds or less, eventually crossing the line in another world-record 8:22.22. Not only did she break the African all-comers' record, her time was also an outdoor Ethiopian record. No wonder the New Yorker magazine described her as " the most awesome female runner in the world".
Mo Abudu (Media)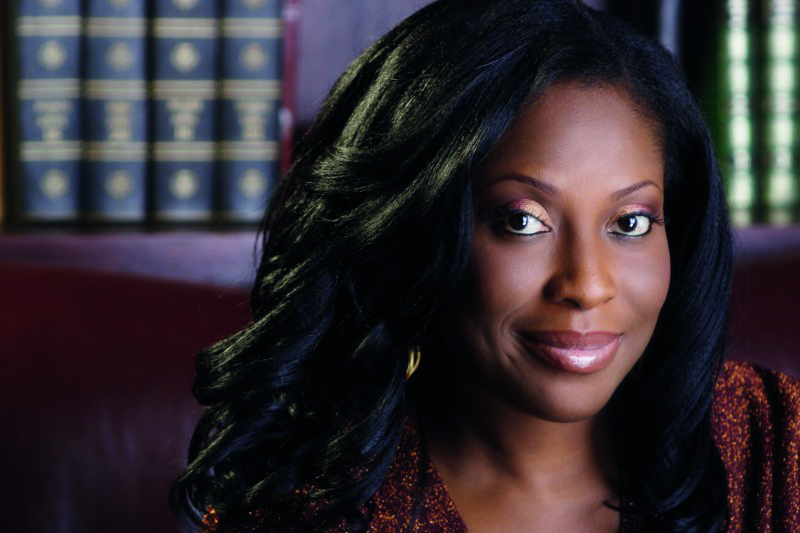 Ebony Life Television founder and day-time talk show host Mo Abudu is determined to erase the negative narrative long dumped on Africa, so much so that in July 2013, she made history by launching EbonyLife TV and has since built a media empire which is generating hours of original African content for the continent and beyond in order to combat negative stereotyping of Africa and its people. Not only is EbonyLife a byword in Nigeria, the channel has now expanded its reach to the entire Southern African region and the intrepid Mo is fast becoming a media mogul and her clout in the industry is being increasingly likened to held by her peer in America – Oprah Winfrey.
Winnifred Selby ( Science & Innovation)
A 2014 Set Africa Fellow and Global Shaper of the World Economic Forum. Winnifred is a 20-year-old co-founder of the innovative Ghana Bamboo Bikes initiative an outstanding leader and serial social entrepreneur who has been dedicating her life to the economic empowerment of young people in her community. She has created a team of dedicated young social entrepreneurs and supporters who work together to overcome daily challenges and who create new commodities and markets for young people and has consistently demonstrated her personal value of making a difference by using her talents to help others and her passion for empowering young people to be successful.