Yes, you've read the headline right! Stop clinging on to lifeless hair. Afro women are known for their harsh treatment of hair. Many hairstyles, that we are accustomed to, tend to harshly manipulate our hair, resulting in loss of edges and breakage.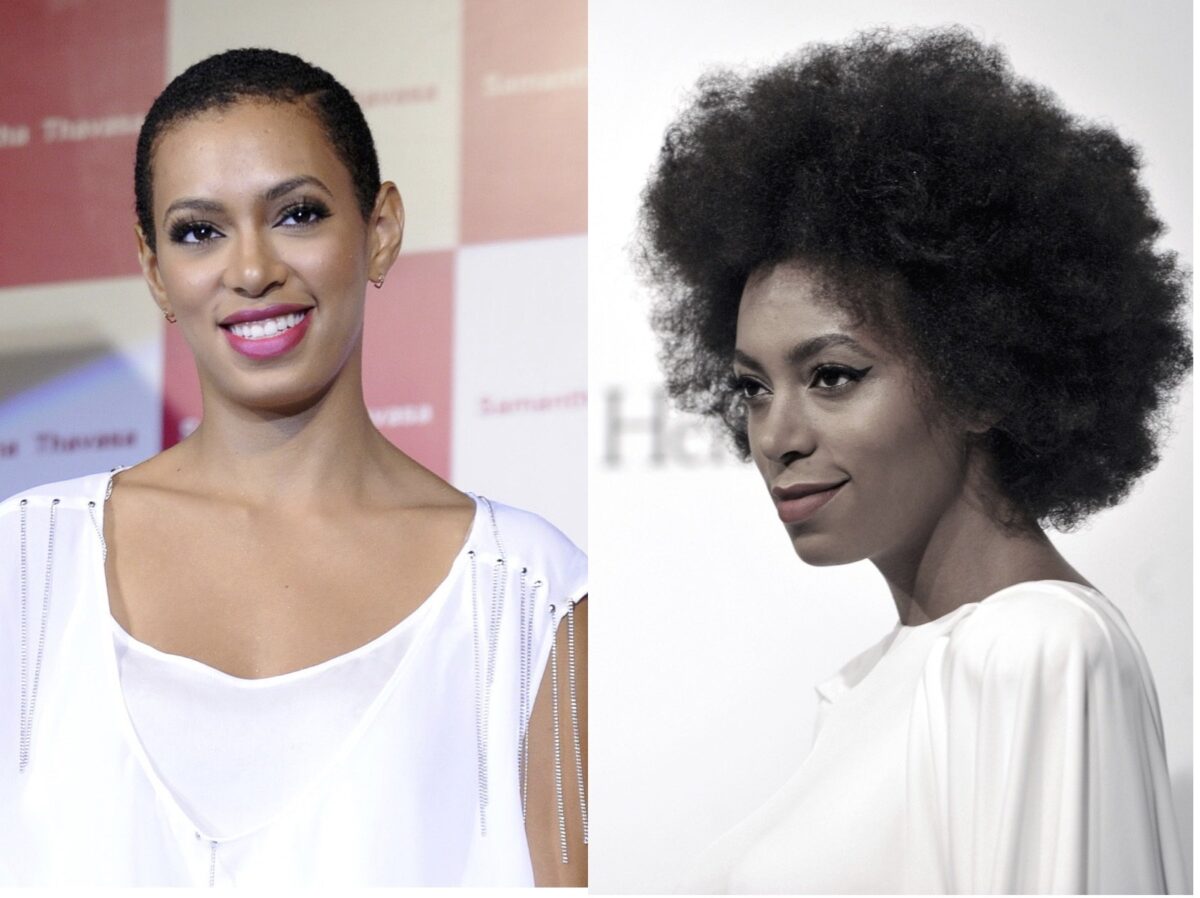 In my opinion, nothing beats the number one culprit, the ultimate 'chemical' devil, the 'white creamy crack', yes, the RELAXER. Many women who still relax their hair are very much aware of the adverse effects of the 'hair refining' cream. Oh, and not to mention its main chemical ingredient is sodium hydroxide – sodium hydroxide is used in products that dissolve hair in drains! It's also used in hair removal creams!
But it's not just relaxers that lead to malnourished-looking hair, many hairstyles, and bad regimens are some of the main contributing factors. Constantly having your hair sewed in, eventually has its toll on our poor edges. Tight braids don't help either.
"Black hair don't grow!"
Look, I'm not going to be a hypocrite, a trip to an Afro hair stylist is always well deserved. Newly weaved hair looks good, and 'slaying' is guaranteed with braids. But many can also testify about excessive hair loss after uninstalling their weave or braids. Especially those vulnerable edges. Woo, we're always looking for some miracle formula that would restore that itty-bitty baby hair.
But nonetheless, your hair is now damaged, it looks tired, and it can't really be styled without extensions. So what do you do? YOU CHOP IT OFF. Seriously! You need to rid of that bad hair in order to make room for the good old kinks to spring out.
You know what? I might know what you're thinking; "Black hair don't grow", that's what I was told, last month, by a woman who literally spoke as if cutting her hair was a matter of life and death. She continued: "Listen, I completely understand what you're saying, but I'm not Caucasian, white people have oily scalps, their hair type is prone to growth. Plus, I can't manage natural hair, it looks like too much work."
Aha! She feared that her hair would not grow back, she didn't want to end up with teeny-weeny Afro for the rest of her life. I really had to 'LOL' to her excuses for wearing thin, dry and broken hair.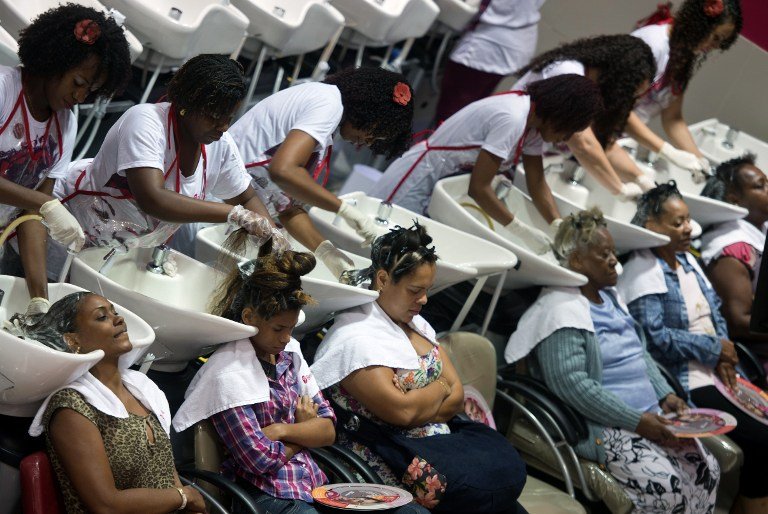 I'm not Caucasian, white people have oily scalps, their hair type is prone to growth. Plus, I can't manage natural hair, it looks like too much work.
BLACK HAIR GROWS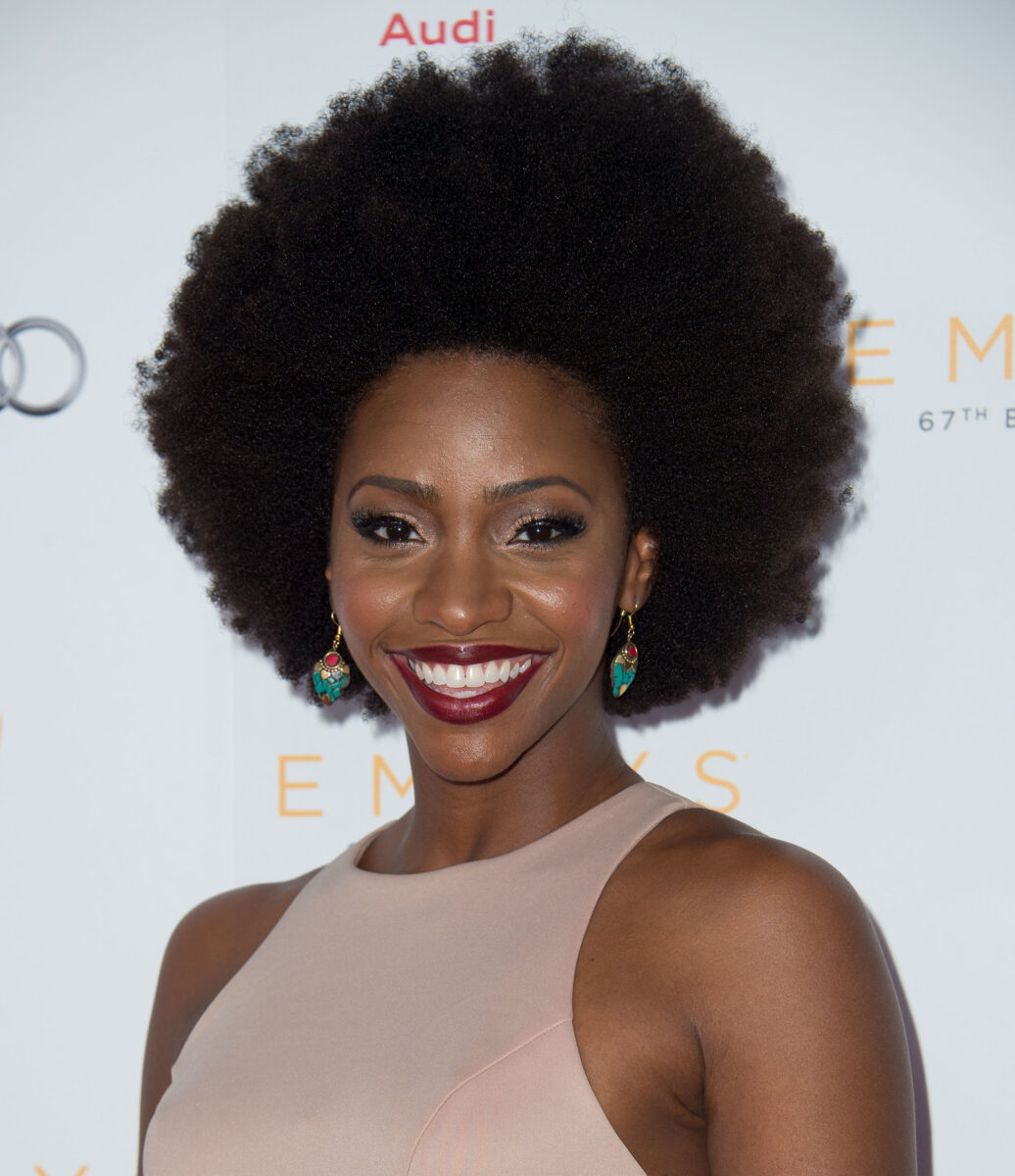 Ladies, all I'm saying is, black hair grows!  I can give myself as one good example  (see slide below) and did I mention Teyonah Parris ( pictured) enviable natural long afro hair? The fact is, Afro hair grows around half an inch a month, and faster in the summer than in winter.  But due to the pattern of our hair, we are more prone to breakage. That's why following a suitable regimen is highly recommended.
However, unless you've been living under a rock, you must have noticed the elegant rise of the 'natural hair movement'. Afro women from all corners of the world are accepting their hair in its natural form. Some took the natural route through 'Big Chopping' while others chose to 'transition'. Either way, natural is back! And even more excitingly, most of the community members are found online. So that leaves us with no excuses. YouTube, Blogs, and social media platforms are inundated with the 'how to grow your hair' and 'how to keep your hair moisturized' tutorials. I can also personally testify on hair growth. I chopped my damaged hair off 3 years ago, and I now have shoulder length hair.
How about starting your spring cleaning with that exhausted hair. I promise you,  you'll thank me next year!
Please, feel free to 'comment' your hair concerns below.
See pictures of my hair growth.