For too many years, black women have been told that their natural hair isn't beautiful and that they ought to strive for an unrealistic, and quite frankly, foreign idea of beauty. But today it's refreshing, empowering and wonderful to see women on the continent and in the diaspora embracing their natural beauty and their natural hair texture. In Kenya, for example, there is a thriving natural hair community that is growing every day. This can be attributed to a multitude of factors, not least the emergence of the fifth estate – the internet.
---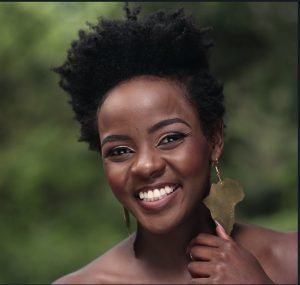 There is something so very beautiful about the versatility of black hair. The way it coils after being doused under warm water; the way it stretches under heat; the way it unravels after being braided up.
Colloquially known as the 'Silicon Savannah', Kenya has been at the forefront of innovation in the digital and mobile technology fields. From M-pesa to iHub, Kenyans have embraced digital technology like ducks to water. This extends to social media: Kenyans both young and old are active users and consumers of digital media, frequenting platforms such as Twitter, Facebook and Instagram to share their experiences and keep up with trends.
In January 2016, Amadiva Salon in Nairobi launched its '30 Days of Natural Hair' campaign on Facebook and Instagram. Using real women and their natural hair (sometimes enhanced by natural hair weaves) the salon showed its followers the many different ways natural hair could be styled.
Every day for 30 days it released a new photo; Kenyan women were mesmerised. "The purpose of the campaign was not to sell anything, it was to celebrate, hail and show how stunning [natural hair] could be," says Amadiva Salon founder Maureen Murunga.
Maureen is a banker turned entrepreneur and it was during a business trip to South Africa, where she witnessed exciting things happening in the black hair community, that she was inspired to delve into the hair business.
"Just celebrating black hair, and the fact that people picked up on it, was very gratifying," she says. "The response [has been] incredible and humbling."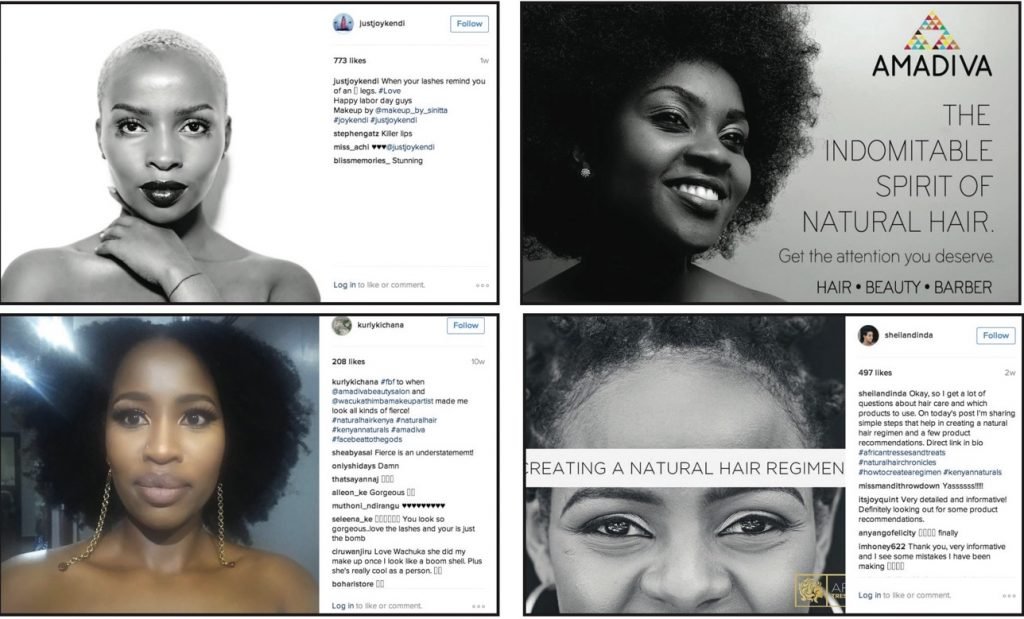 Salon's campaign
While Amadiva Salon's campaign certainly broke new ground, allowing women to view their natural hair in a majestically new way, the act of showcasing natural hairstyles on the internet is not a new phenomenon in Kenya. In 2010, one of the first blogs in the country (if not the first major blog) to document and share information about natural hair, entitled 'KurlyKichana', went live. Founded by Nyachomba and Mary, KurlyKichana showed young Kenyan women how to embrace their natural hair texture, while mainstream and local traditional media dared not discuss the topic.
"We started the blog because we wanted to influence other young women to learn to love their hair and learn to take care of their hair," Nyachomba says.
Like most young girls, Nyachomba grew up wanting to relax her hair. During frustrating visits to the hair salon she was often told (like many of us) that kinky natural hair was too hard to handle, and it needed to be chemically relaxed, or have a 'perm'. Fortunately her mum did not allow it and Nyachomba began to embrace her hair.
"Today it's almost the new normal… having natural hair is seen as a trend, but it's also seen as admirable," the hair blogger says. "It's evolved in Kenya, it started off negative, but now it's seen as a positive thing."
Alongside the ladies of KurlyKichana, some of Kenya's biggest bloggers are today proudly rocking their natural tresses. From Joy Kendi's blonde buzzcut to Sheila Ndinda's thick tapered cut, young Kenyan women have more female role models in positions of power and in the media to look up to for natural 'hairspiration'. Kenya's own First Lady, Margaret Kenyatta, wears her hair natural, which, Nyachomba correctly points out, has inspired an older generation of Kenyan women to do the same.
Sheila Ndinda is one of the latest natural hair beauties to emerge from Nairobi. Her blog and YouTube channel have grown tremendously in the last few months. Sheila decided to open up a YouTube channel because she "wanted to connect with other naturalistas and be a source of inspiration to women thinking of returning natural by offering support and sharing tips and experiences". And whilst the relevance of the traditional blog format may be under threat due to Generation Z's even shorter attention span, the social media realm is still expanding.
"The different Facebook group hair communities, i.e. 'Tricia's Naturals' and the 'Kurly Diaries', have given women a platform to talk about their hair care, and shows how most Kenyans are accepting and uplifting black beauty," Sheila says. Indeed, Tricia's Naturals alone has over 27,000 members on Facebook. It's an active community where women can share product reviews, ask for advice and post a cute/funny hair meme. However, despite the thriving and positive natural hair community that exists off and online, Nairobi is not immune to the sensitive and political debates that surround black hair. In November 2015, controversy brewed when renowned hair expert Felicia Leatherwood visited Kenya for a natural hair talk. Some 'naturalistas' didn't understand why a foreigner was coming to talk to Kenyans about their own hair; others were strongly opposed to the idea of hair extensions that mimicked the texture of natural hair. According to Maureen, who helped to organise the event, the aftermath was a gruelling and polarising time for her and for the salon. Perhaps it was a harsh reminder that black hair will never be an easy topic of discussion amongst black women, who view themselves and their hair in a myriad of ways.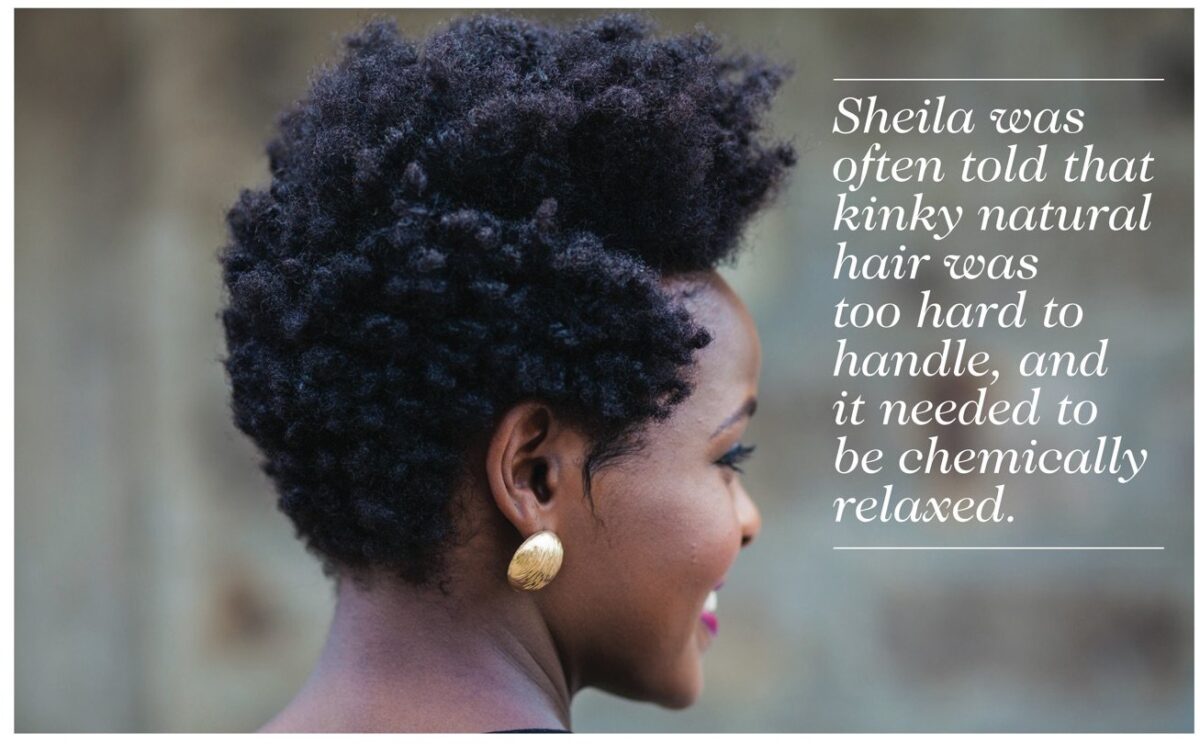 Digital platforms
Nonetheless, it is evident that digital platforms are uniting women on the natural hair issue in an unprecedented way, allowing them to connect over their shared hair experiences. Every day African women are re-learning how to love their natural hair texture by sharing, retweeting or liking posts across social media platforms.
KurlyKichana, for example, receives traffic to the blog from five continents, while Amadiva Salon has had enquiries about its hair extensions from as far away as Sydney, Australia. It is through these women and their platforms that an army of digital Afro naturalistas have come together and tackled their own natural tresses, whilst dismantling misguided notions about black beauty and black hair.