Rwandan model Nadja Giramata has been on our radar for a while. Within her first years of modelling, she clinched a massive Topshop campaign, a Vogue Italia cover and walked for major international designers including Tom Ford, Philip Treacy and Jasper Conran. We were so bowled over by her amazing look in Kibonen NY's  collection, we just had to sit down with the beauty from Rwanda.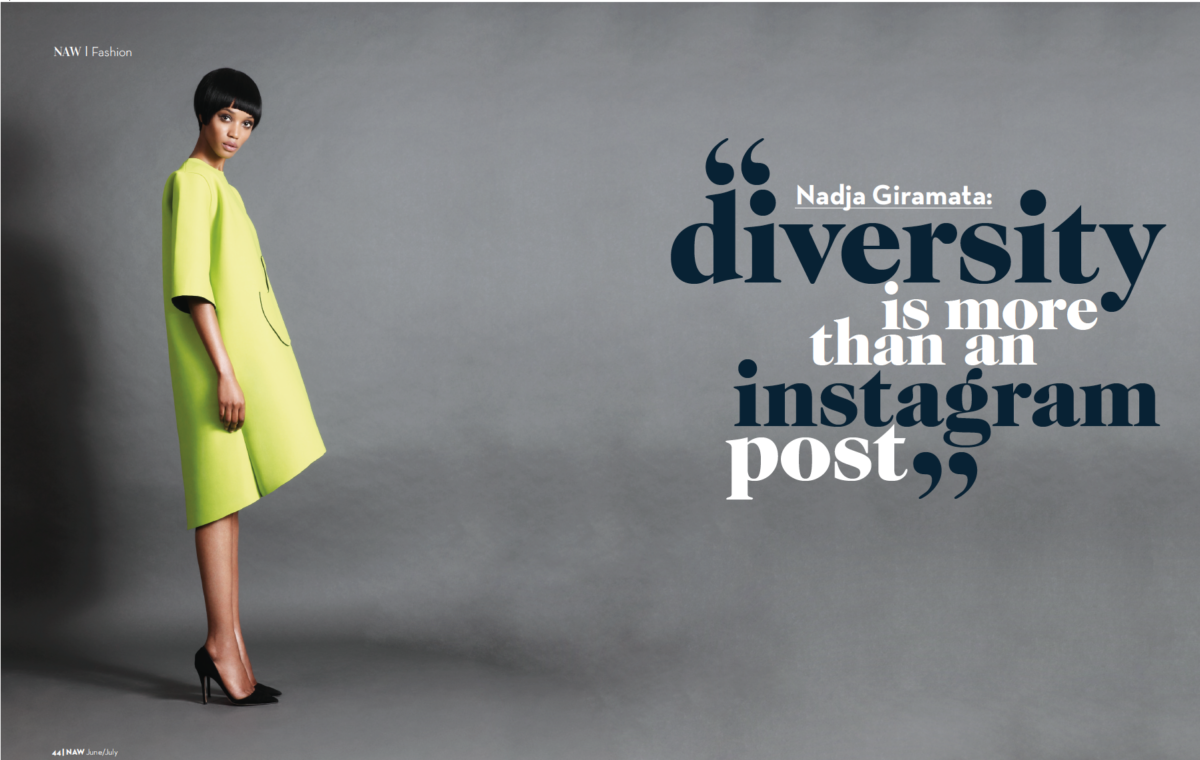 We hear you were discovered in Manchester while you were studying English Literature. Tell us the story? 
Indeed, after a year of university in France, I decided to move to England, to Manchester exactly, to improve my English by studying English Literature and languages. My sister, to whom I was always really close, was already living there so it was an easy move.
Your family fled Rwanda when you were only five. To what extent did you experience the atrocities? 
Well, I never really talk much about that but it was to the point that half of my family was slaughtered during the genocide… We went from a big family to a small number of members, from normal to orphans.
When I arrived in France, my life started again, and for a while, I guess, I preferred leaving all this behind me, in my past, and I grew up as a very French girl. But we all know that no one really leaves their past behind… Despite everything, I was always proud of my roots and never forgot that I was born in Rwanda and lived there the first five years of my life. I even speak and understand Kinyarwanda.
You've clocked major milestones in the fashion industry in such a short time. What are some of the goals you would still like to achieve? 
Oh I still have so much to achieve, and my head is still filled with so many dreams to fulfil, the only difference now is that I know that it will come at the right time and that I need to enjoy the present achievements.
In an online interview, talking about future goals, you were quoted as saying you would like to use your language skills for international business in the future. How have your plans for the future taken more shape since then? 
My plans on that subject haven't changed much, indeed I still intend to do international business, the slight change is that I might be using my languages skills to speak for others if it is possible.
There have been quite a few models, such as Nykhor, who have addressed the fashion world's incapacity in dealing with black skin. As a model who has done major campaigns, as well as campaign shows, what's your take on such issues? 
Well, I am very aware of diversity issues in the industry, whether it's about make-up or hair problems or booking problems, but I am not sure about the way the problem has been addressed. It's true there are people who can't do black skin or black hair, but what about the ones who do it perfectly and are never mentioned, or the ones who push for diversity whether they are casting directors or designers? I also believe that if I want a change, I need to bring that change by imposing myself as a human being first of all, and by accepting and loving myself and my differences… In my opinion, diversity is such a complex matter that it needs more than an interview or more than an Instagram post about an experience, to be resolved or discussed.
What advice would you give young black women trying to make it in the modelling world?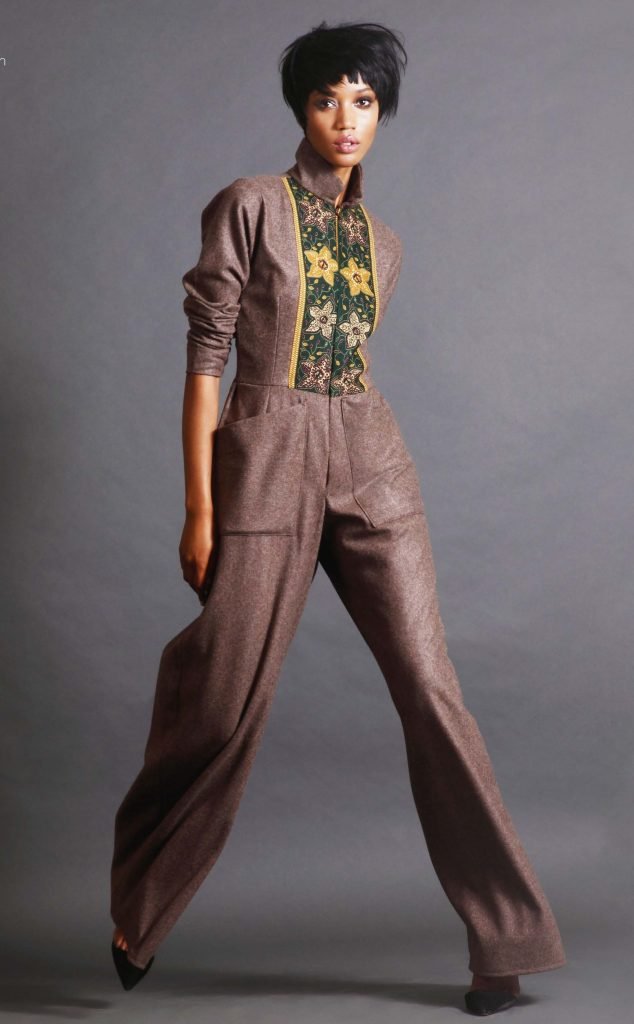 The first thing I would tell any girl, whatever nationality or race she is, is to never forget that this is a real business. I have the impression that the girls think that it's all about the glamorous side: photoshoots, make-up and being pretty… Well all that is hardly earned!
Who are some of the people you look up to or are inspired by, within and outside of the fashion world? 
I really look up to my sister Nattacha – she is an incredible woman, has been through a lot, but always kept it together, despite having no role model, and she achieved so much with dignity and integrity. I am just very proud to have a sister like her. She is my sister, my second mum, my adviser; there is no me without her.
How would you define a New African Woman? 
I discovered New African Woman when I saw the beautiful cover Eniko Szucs had done with the amazing Flaviana Matata, and I remember feeling proud that there are people working hard to show the beauty, modernity and gracefulness that comes from Africa.
Apart from modelling what are your other aspirations?
Travelling, discovering cultures – there is nothing more inspiring than another human being from a complete different culture and different upbringing. I think that we are a very advanced society yet we still have so much to discover about humanity itself; it's quite interesting…
Do you agree with the view that 'Africa is Rising'?
Yes, I agree with the 'Africa Rising' view, and it's true we are seeing Africans rising and standing up for their talents and the African culture, which is great. But I am still waiting for the day we will say, "Africa is still standing". But I know that despite having a lot of fighting whether it's physical or mental, Africa and African people will stand up and will keep it up there.
If you were president for one day, what would be your immediate priority?
I think that my very first priority would be to give a voice to the ones that are unheard, the ones we forget about, the ones we know exist but that we prefer to ignore and then to give them a chance. I would just try to not promise anything but to act, which is hard for a president.