In African and western cultures, there is an increasing amount of celebrating contemporary African art rather than its indigenous – some may call it 'tribal' – art. Why is this? There are a multitude of answers as 

By Musonda Kapotwe

 opines.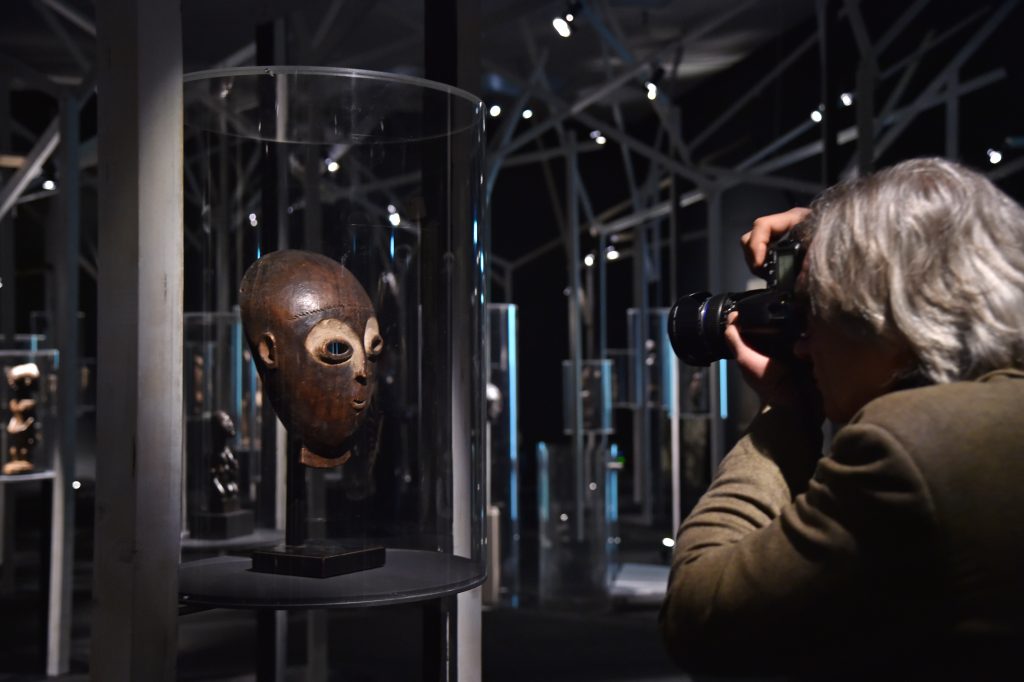 Africans from all corners of the continent, and many more in the diaspora, are currently drowning under a tidal wave of interest in African contemporary art. Each piece is proclaimed as the next undiscovered pretender to the crown of Africa's contemporary art king – El Anatsui.  It is  also clear that as the of the top 1% of Africans has expanded, this newly affluent class has chosen to spend some of its riches on contemporary art, aided and abetted by Afropolitans and the burgeoning African art industry being buoyed by the social media phenomenon. All this at the expense of the continent's historic art.
How can the continent's art treasures dating back to the 15th century and even further, compete in capturing the public's imagination?
Part of the problem is perception. Is it art or artefact? The so-called 'tribal' art has historically fallen under the umbrella of 'primitivism' – an unhelpful and arguably politically incorrect term used by European art historians to explain the influence on European artists of masks and sculptures of the indigenous people of Africa, the South Pacific and Indonesia.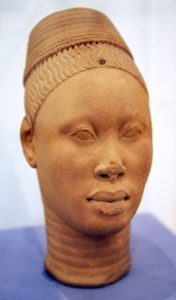 Viewed through western eyes, this art was originally mistaken to be of more relevance to archaeologists, anthropologists and the school of ethnography than the world of global art. It is now acknowledged that many 'tribal' pieces were often used in ritual, societal and ceremonial processes and were treated within ancient African societies as objects with an intrinsic, aesthetic value. Furthermore, it is recognised that the 'tribal' art which Pablo Picasso 'discovered' at the Musée d'Ethnographie du Trocadéro in the 1900s, in particular the African masks of West and Central Africa, were instrumental in inspiring the geometric shapes that gave rise to Cubism, a period of modern art which defines Picasso's most famous work.
There are also other factors at play. Firstly, an older generation of African art lovers often treat 'tribal' art as more authentically African when compared to the new abstract contemporary art favoured by many of today's artists. For younger people, the imagery and narratives about 'tribal' art are, at times, too evocative of the continent's troubled history, particularly the distorted myths of 'Darkest Africa'.
As such, from a cultural perspective, 'tribal' art can appear to be divorced from the modern Africa of opportunity and creativity. It can also implicitly represent the unspoken cultural restrictions and boundaries which are still placed on African artists today to represent their geographical origins in their work. Contemporary African art, by contrast, has no such boundaries. Finally, with crude imitations of 'tribal' art being sold in the brightly lit malls and airports of Africa's capital cities, it is not surprising that today's youth fail to express any interest in the authentic pieces which exist in museums and galleries worldwide.
One must travel outside of Africa to see some of its rarest treasures.
None of this should for a moment suggest that there is not an active and lucrative market for 'tribal' art. It just lacks the current high profile of the newer, shinier contemporary art on offer. In June 2016, Sotheby's in Paris sold a rare ivory African mask, from the Lega people of Democratic Republic of Congo, for over 3.5m euros – more than twice the stated estimate.
Unlike contemporary African art, the provenance of 'tribal' art is problematic. Colonial pillages resulted in most of this art leaving the continent under dubious circumstances. Sindika Dokolo, the prolific art collector and husband of Africa's richest woman Isabel Dos Santos, has been at the forefront of the movement to return 'tribal' art treasures to Africa. In 2015, Dokolo allegedly purchased from private European collections, two ancestral female masks and a male statue made by the Chokwe people of Congo. These pieces allegedly went missing from the Dundo Museum in northeast Angola during the country's civil war. Dokolo was quoted in the Arts Newspaper as saying, "These works shouldn't be in private hands, they should be in museums."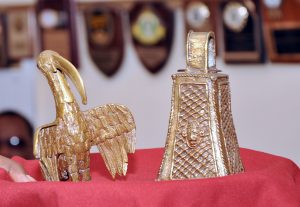 Benin Bronzes
No discussion on 'tribal' art is complete without reference to the iconic Benin bronzes made in the 1400s. The Benin bronzes are actually made of brass, brought to Africa by Portuguese explorers. There are many Benin bronzes in museums in western Europe and America; their removal from Benin remains a post-colonial wound in West African cultural history. One good example of the repatriation of 'tribal' art is the recent return in May 2016 of two Nok terracotta sculptures (circa 500B.C-200 A.D) from the Jos Plateau region of Nigeria. The Nigerian minister of information and culture, Alhaji Lai Mohammed, was delighted to receive the pieces, which had been the subject of illegal trafficking. Generally, however, African governments' requests for the return of looted art and artefacts fall on deaf ears.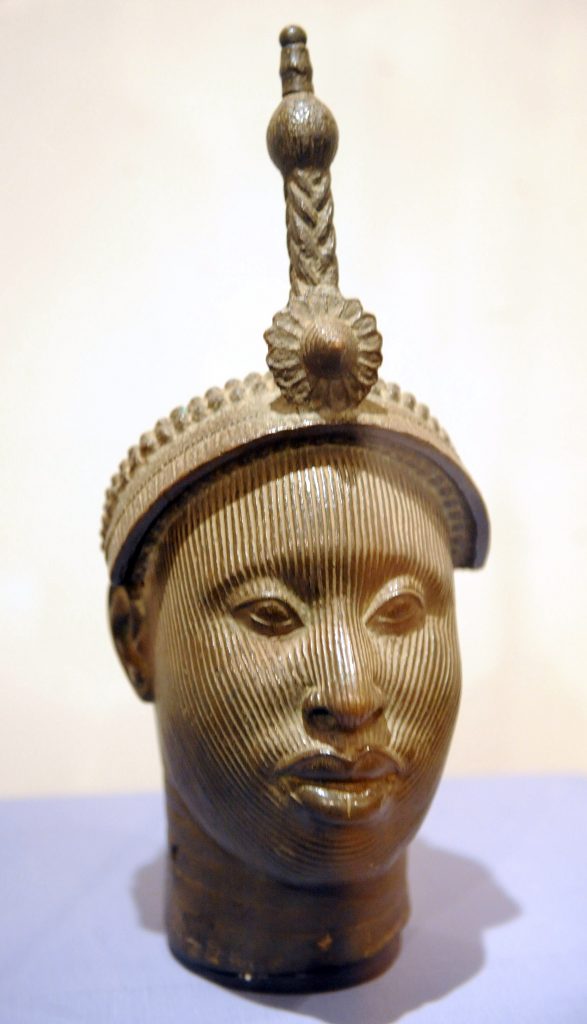 As such, one must travel outside of Africa to see some of its rarest treasures. The Metropolitan Museum of Art (MOMA) in New York, the largest museum in the United States, houses some of the finest examples of African 'tribal' art. Art from the ancient Benin kingdom sits alongside a processional cross (c. 1500) created by the Tigrinya peoples of Ethiopia and a 17th century memorial head (Nsodie) of the Akan peoples of Ghana. The Pavillion des Sessions at the Louvre Museum in Paris has an extraordinary collection, as does the British Museum, including the intricate Afro-Portuguese Sapi ivories made in Sierre Leone (c.1600) and the magnificent Bronze Head from Ife (c.1400) brass sculpture unearthed in 1938 at Wunmonije Compound in Ife, Nigeria.
By celebrating our own cultural ancestry we don't just honour the art, we celebrate the ancient, well-ordered societies in which this art was created.
One might ask how any of this is relevant in modern times? Wole Soyinka, the Nobel Prize winning Nigerian writer provides an eloquent answer to this question: "When I see a Benin bronze, I immediately think of the mastery of technology and art – the welding of the two. I think immediately of a cohesive ancient civilisation. It increases a sense of self-esteem because it makes you understand that African society actually produced some great civilisations, established some great cultures… to the extent that we forget that we were once a functioning people before the negative incursion of foreign powers."
In short, by celebrating our own cultural ancestry we don't just honour the art, we celebrate the ancient, well-ordered societies in which this art was created.