A  good book may just be what you need to chill out. With a slew of African women writers grabbing global attention, why not put your feet up and delve into these favourites, which truly made an impression on me in the concluding year.
Under The Udala Tree by Chinelo Okparanta
Hardcover, 328 pages – Published by Houghton Mifflin Harcourt – September 2015
A story of forbidden love, Under The Under Tree is the coming of age story of Ijeoma and a social commentary on life in Nigeria. With a delicate and compassionate writing voice, Chinelo Okparanta addressees the uncertainty that comes with war, the exhilaration of love, the pain of loss, the dominance of patriarchy with its cultural baggage, and the struggle that comes with one's sexual identity and sexuality. Okparanta tells Ijeoma's story as the girl who must come to terms with the loss of her father, a grieving mother who becomes distant and at the same time, go on her own journey of self discovery. A path that leads her to Amina and a blossoming friendship where she discovers a love that is different to the dictates of her faith. What do you do when your love falls short of society's expectations and approval? Do you stay true to self or do you stick with the norm? These are some o the questions Under the Udala Tree evokes in its reader.
Like A Mule Bringing Ice Cream To the Sun by Sarah Ladipo Manyika
Paperback, 118 pages – Published by Cassava Republic Press – April 2016
If Sarah Ladipo Manyika's goal was to say that ageing is not a death sentence, she succeeded. Meet Dr Morayo Da Silva, who at 75 is sassy and savvy, astute and versatile, loves books, is intelligent and well travelled, sophisticated and fashionable, sensual and sexual and has a colourful past. As she tells us her story, we see a woman who has lived life in verses that are both poetic and endearing. Morayo's life experiences from being an ambassador's wife to taking the bold step of leaving her marriage, forging a successful career in academia to her moments of introspective reflection and the loneliness that sometimes engulfs her, reminds the reader to seize the moment for what it is. One cannot talk about Morayo's life and journey without mentioning the colourful characters that add that extra spark to her life. Reiterating that in life, when all is said and done, memories are all we have left.
The Book of Memory by Petina Gappah
Hardcover, 288 pages – Published by Farrar, Straus & Giroux – February 2016
If humour is indeed medicine, there is an abundant dose of it in Petina Gappah's debut novel, The Book of Memory. However, it does not gloss over the emotionally stirring and riveting story of Memory, her protagonist who is sold off at age nine, and as an adult finds herself in prison awaiting a decision about her fate on murder charges. Whose murder you ask? Well, she is accused of murdering the man who bought her. It is Memory, who tells us her story from Chikurubi Maximum Security Prison as she vacillates between different periods of her life and the events that led to a death sentence hanging over her. Through her, we get a glimpse into Zimbabwe's justice system, which is a reflection of the hierarchy and class divide, as it exists in the world outside her prison walls. Vivid and colourful in description as Gappah paints a fascinating mural of life in Zimbabwe as it is compelling in its exploration of rejection and self-acceptance, identity and belonging, while questioning how reliable our memories are when we tell our own stories. And did I mention the intrigue of religion, witchcraft and superstitious belief makes this an enjoyable read. Gappah knows Zimbabwe and its people, and through this snapshot of Memory's life and experiences, their idiosyncrasies and nuanced voices on daily living shines through in her characters.
The Woman Next Door By Yewande Omotosho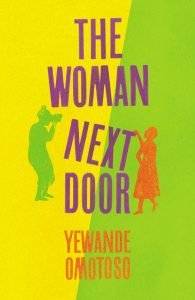 Hardcover, 288 pages – Published by Chatto & Windus – May 2016
Meet Hortensia James and Marion and Agostino. Be warned, these are not two people you want as your neighbours but they are just that to each other. Hortensia is black and Marion is white. They share a hedge and hatred for each other delivered shamelessly with wry humour as they heap insults on each other at every opportunity they get. But as with everything in life, there comes a time when sworn enemies may need each other. Yewande Omotosho is a clever and crafty writer who employs adept wit as she exposes the strengths, vulnerability and fragility of her characters in the relationship between these two women who have more in common than they care to admit. Their lives and stories as it unfolds also gives us insight into the racial and class divide of Cape Town, South Africa, where the story is set and we see humanity for its beauty and flaws existing side by side.
Safe House: Exploration in Creative Nonfiction, edited by Ellah Wakatama Allfrey
Paperback, 240 pages – Published by Cassava Republic Press – May 2016
The news media succeeded in reducing Africa's story to a sound bite of poverty, war and famine for decades. In Safe House: Exploration in Creative Nonfiction, a new narrative unfolds, one that focuses on contemporary Africa. From the opening story – Fugee, a diary account of the Ebola crisis in Liberia by Hawa Jande Golakal to The Keepers of Secrets by Elnathan John, which puts a voice to the fact that sexual relationships exists between men in northern Nigeria – this is a collection of stories that humanises citizens of the continent and tells their world their experiences are real, valid and must be told. These stories definitely have the power to start stimulating dialogues on the humanity of Africans that is often erased and overlooked when the "other" tells the continent's story.
A Taste of Love by Sifa Asani Gowo & Love's Persuasion by Ola Awonubi
Ankara Press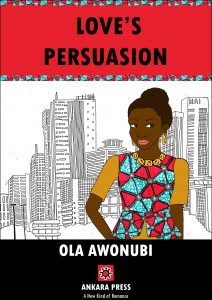 Ankara Press has identified a market where there has long been a gap and it is wetting the appetite and feeding the hunger of readers, who love the romance genre that serves as a route of escapism. In A Taste of Love by Sifa Asani Gowon and Love's Persuasion by Ola Awonubi, the reader is taken on a journey feel good love stories with their own special speed bumps that threaten to derail the happiness of each writer's protagonist. The obstacles that present themselves give the writers an opportunity to address social issues like the impact of tribe and culture on relationships, patriarchy on women's rights and that ultimately women have the power, will and choice to do with their lives as they please. But first, a more equitable society needs to exist for that to be the reality of millions of women. Indeed it is a new kind of romance in African literature and stories and if you like a feel good story, this is will be up your street.